A Closer Look at REO Properties
Real Estate Owned (REO) properties are homes that have been repossessed by a lender, usually a bank, after the homeowner defaults on their mortgage. These properties are then sold by the lender to recover the outstanding loan amount. This guide will help you understand the intricacies of REO properties, their benefits and drawbacks, and how to navigate the process of purchasing one.
The Road to REO: How Properties Become Bank-Owned
The journey of a property to becoming an REO starts when a homeowner fails to make their mortgage payments, leading to a default. The lender, typically a bank or other financial institution, initiates the foreclosure process to recover the outstanding loan amount. Foreclosure laws vary by state; in California, for example, the lender must follow specific procedures before seizing the property.
If the property isn't sold at a foreclosure auction, it becomes an REO property. Lenders usually prefer to sell these properties quickly to minimize their losses and reduce the costs associated with maintaining and managing them.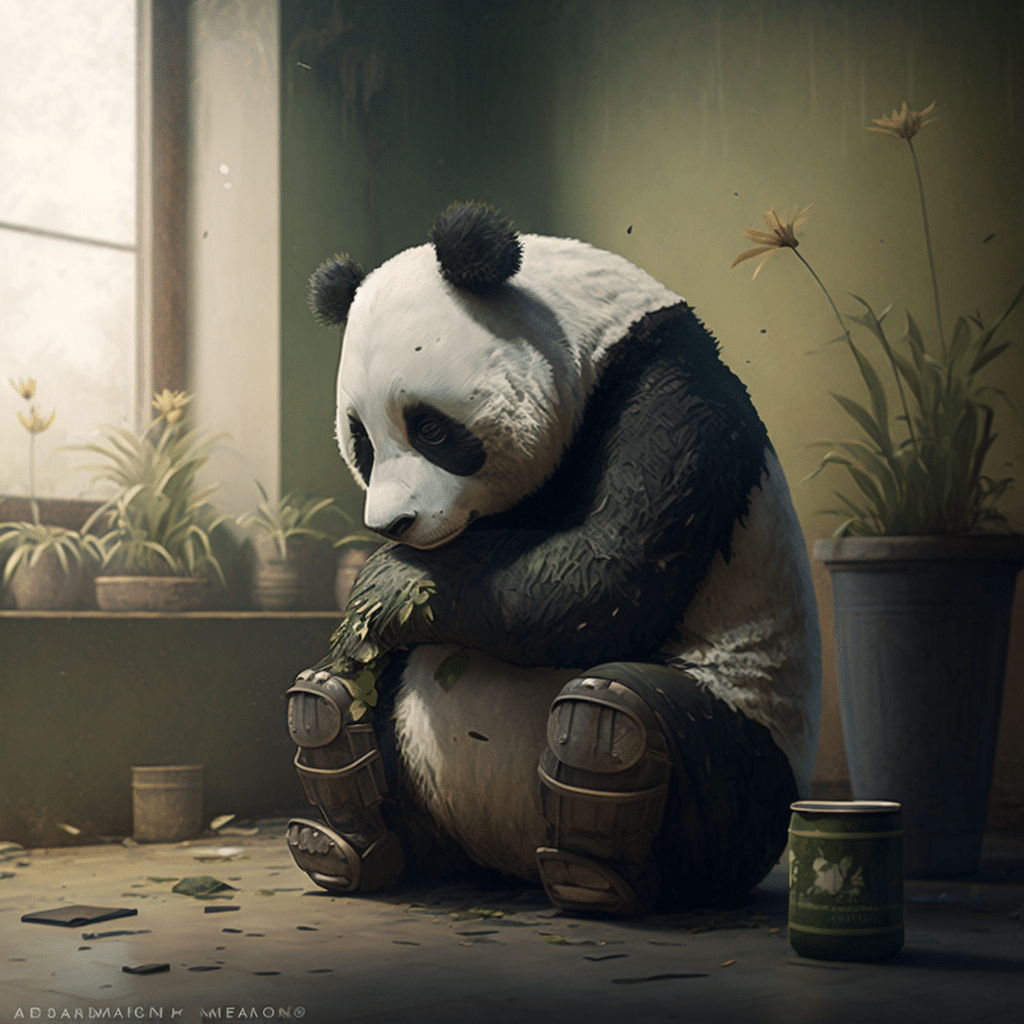 REO Statistics: An Overview of the Market
Understanding the current state of the REO market is crucial for potential buyers and investors. This section will delve into some key statistics and provide authoritative sources from government agencies for further information.
Foreclosure Rates: As of 2021, the foreclosure rate in the U.S. was approximately 0.16%, according to Statista. However, it's essential to note that foreclosure moratoriums during the COVID-19 pandemic influenced this figure. Foreclosure rates are likely to change once these moratoriums are lifted.
REO Sales: In 2020, around 26,470 REO properties were sold in the United States, based on ATTOM Data Solutions. This number indicates a decrease in REO sales compared to previous years.
REO Pricing: The average sales price for REO properties in the U.S. was $161,214 in Q2 of 2020, according to the same ATTOM Data Solutions report. This is lower than the median sales price of all homes, which was around $347,500 in the same quarter.
REO Property Distribution: In 2020, the states with the highest number of REO properties sold were Florida (2,425), California (1,944), and Texas (1,897), according to the ATTOM Data Solutions report.
The Pros and Cons of Owning REO Properties
There are several advantages to owning an REO property:
Price: REO properties are often priced below market value, which can make them attractive to investors and homebuyers looking for a good deal.
Clean Title: The lender usually clears any liens, back taxes, or other encumbrances on the title, ensuring a smooth transaction.
Financing: Some lenders may offer favorable mortgage rates and terms to qualified buyers purchasing their REO properties.
However, there are also some potential drawbacks:
Property Condition: REO properties are typically sold "as-is," which means the buyer is responsible for any repairs or improvements needed. A thorough home inspection is essential to avoid unexpected expenses.
Competition: The attractive pricing of REO properties can lead to high demand and multiple offers, making the purchase process more competitive.
Lengthy Process: The REO buying process can be more time-consuming than a traditional home purchase, as the lender must approve the sale.
Navigating the REO Buying Process
Research: Begin by researching REO properties in your desired area, using online listings or contacting real estate agents who specialize in REOs.
Financing: Secure financing before making an offer. A pre-approval letter from a lender will demonstrate your financial readiness to purchase the property.
Inspection: Hire a qualified home inspector to thoroughly examine the property and identify any potential issues.
Making an Offer: Work with your real estate agent to make a competitive offer based on comparable properties in the area and the property's condition. Lenders may be more willing to negotiate on price if you can close quickly.
Closing: Once your offer is accepted, work closely with your lender, real estate agent, and title company to ensure a smooth closing process.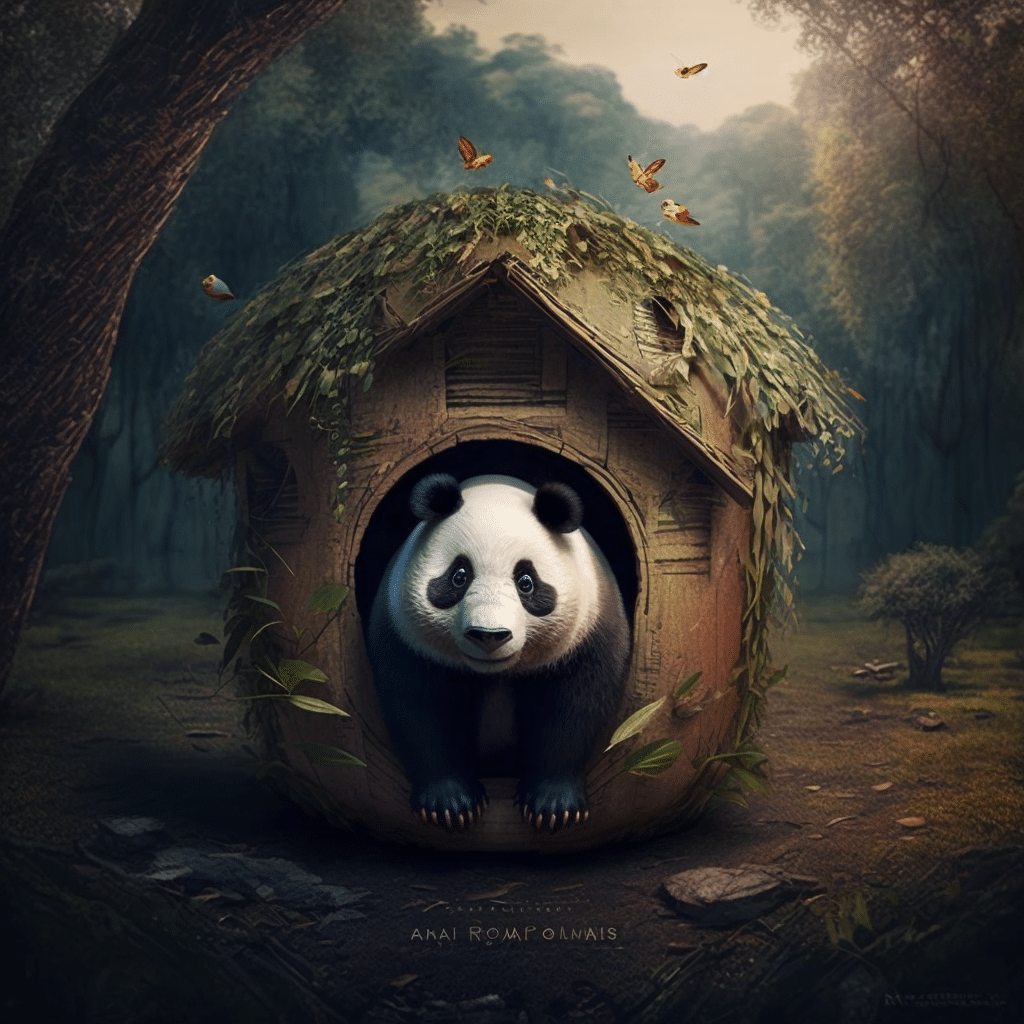 REO Properties and Government Mortgage Programs
Several government mortgage programs can help buyers purchase REO properties. The Federal Housing Administration (FHA) offers FHA loans, which have
lower down payment requirements and more lenient credit standards compared to conventional loans. FHA loans can be used to purchase REO properties, making them an attractive option for first-time homebuyers and those with limited funds for a down payment.
Another option is the Department of Veterans Affairs (VA) loan program, available to eligible veterans, active-duty service members, and certain surviving spouses. VA loans offer several benefits, including no down payment requirement and no private mortgage insurance (PMI), which can make purchasing an REO property more affordable for qualified borrowers.
The United States Department of Agriculture (USDA) also offers loan programs aimed at promoting homeownership in rural areas. USDA loans can be used to purchase REO properties in eligible rural and suburban areas, providing borrowers with low interest rates and no down payment requirement for those who qualify.
In addition to these federal programs, various state and local government agencies may offer mortgage assistance programs, grants, or down payment assistance specifically for the purchase of REO properties. These programs can help make homeownership more attainable for low-to-moderate-income families and individuals.
To take advantage of these government mortgage programs, it's essential to work with a knowledgeable lender or mortgage broker who can guide you through the application process and help you determine which program best suits your needs and financial situation. Mortgage Rater can connect you with experienced professionals who are well-versed in REO properties and government mortgage programs. Visit our apply page to start your loan application today and explore your options for purchasing an REO property.
The Importance of REO Properties
Real estate owned (REO) properties are often overlooked, but they can provide excellent investment opportunities for savvy buyers. Understanding the process and benefits of owning REO properties is crucial to making informed decisions.
REO Properties and Their Benefits
REO properties are those that have been repossessed by banks or other lending institutions after a foreclosure. These properties are often sold at a discount, providing buyers with the opportunity to purchase them below market value. Some key benefits of owning REO properties include:
Lower purchase price: Banks are often motivated to sell these properties quickly, which can result in lower purchase prices.
Potential for profit: Because they are often sold below market value, REO properties offer the potential for significant profit when resold or rented out.
Opportunity for renovation: REO properties often need repairs or updates, allowing buyers to add value and customize the property to their preferences.
Financing options: Some banks offer favorable financing terms for buyers of their REO properties, such as lower interest rates or smaller down payments.
Key Considerations for REO Property Investments
Before investing in REO properties, it's essential to consider several factors, including:
Property condition: REO properties may require significant repairs or improvements, so it's essential to have a clear understanding of the property's condition before purchasing. Be sure to factor in the costs of any necessary renovations when determining your offer price.
Location: The location of an REO property can significantly impact its value and potential for appreciation. Research local market trends and consider factors such as neighborhood amenities, school districts, and proximity to transportation when evaluating a property.
Legal issues: Be aware of any liens, taxes, or other legal issues associated with the property, as they can impact the purchase process and potential return on investment.
Financing: If you require financing to purchase an REO property, explore your options and ensure you have pre-approval in place before submitting an offer.
Navigating the REO Property Buying Process
Purchasing an REO property can be a complex process, but the potential rewards make it worth the effort. To navigate the buying process, consider the following steps:
Research and identify potential properties: Use online resources and work with a knowledgeable real estate agent who specializes in REO properties to identify potential investments.
Inspect the property: Hire a professional home inspector to assess the property's condition and identify any necessary repairs or updates.
Determine your offer: Evaluate comparable properties, consider the cost of repairs, and consult with your real estate agent to determine a fair offer price.
Submit your offer: Work with your real estate agent to submit a formal offer to the bank or lender, including proof of funds or financing pre-approval.
Negotiate: Be prepared to negotiate with the bank on price, terms, and conditions.
Secure financing: If you require financing, work with a mortgage broker or lender, such as Mortgage Rater, to secure the necessary funds.
Complete the closing process: Once your offer is accepted, work with a title company and attorney to navigate the closing process and ensure all legal requirements are met.
Additional Mortgage Resources
Mortgage Rater offers a wealth of resources to help you navigate the mortgage process, from understanding various loan options to calculating potential payments. Visit our mortgage terms page for comprehensive explanations of key mortgage concepts, and use our mortgage calculator to estimate your monthly payments based on factors like loan amount, interest rate, and loan term.
Additionally, Mortgage Rater can help you compare various loan options and secure the best mortgage rates for your situation. Visit our loan comparison page to explore different mortgage products and find the one that's right for you.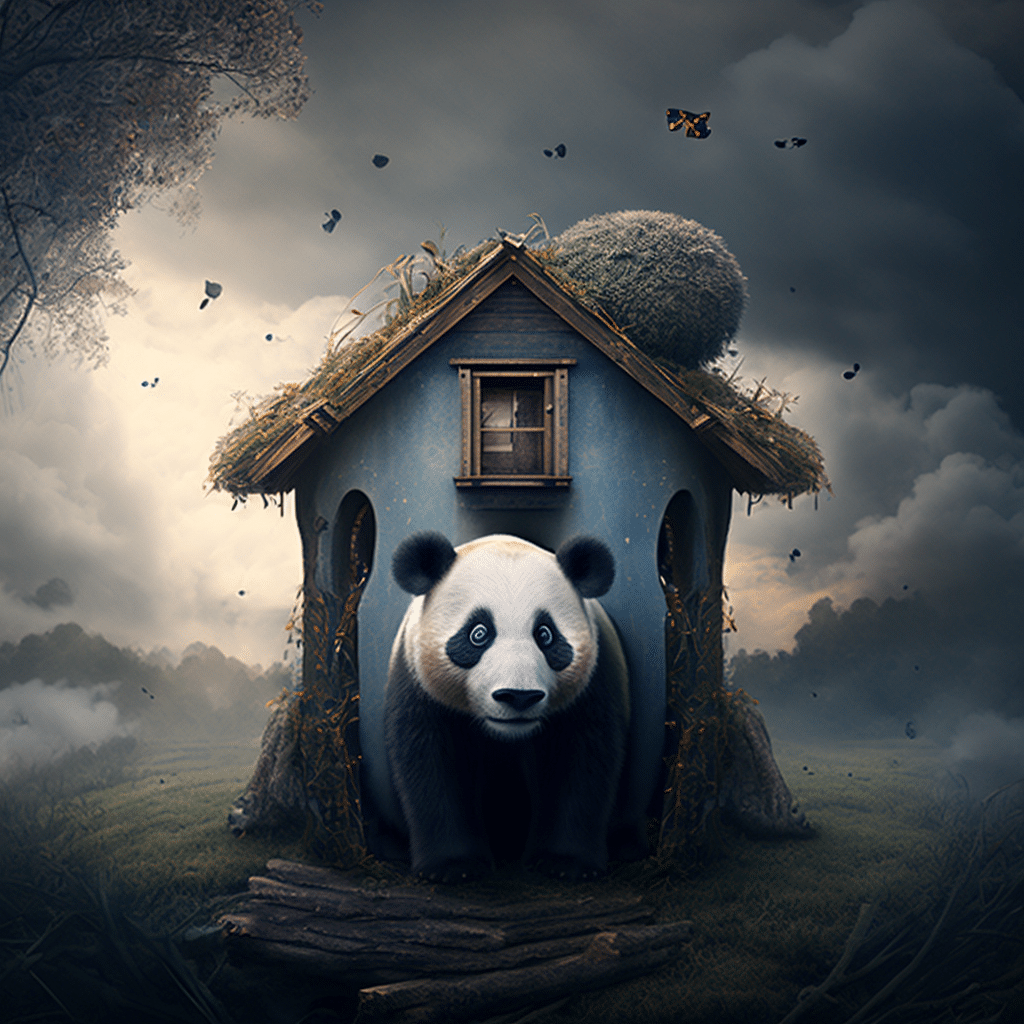 Tips for Success with REO Properties
To increase your chances of success when investing in REO properties, keep these tips in mind:
Be patient: The process of buying an REO property can be more complex and time-consuming than a traditional home purchase. Be prepared for potential delays and remain patient throughout the process.
Build a team: Assemble a team of professionals, including a real estate agent, attorney, home inspector, and contractor, who have experience with REO properties. Their expertise will help you navigate the process and make informed decisions.
Perform due diligence: Thoroughly research each property, including its condition, legal status, and local market trends, before submitting an offer. This will help you avoid potential pitfalls and make informed investment decisions.
Be prepared for competition: REO properties can attract interest from multiple buyers, especially if they are priced below market value. Be prepared to compete with other buyers and act quickly when you find a property that meets your criteria.
Stay within your budget: While the potential for profit can be tempting, avoid overextending yourself financially. Stick to your budget and ensure you have sufficient funds to cover the purchase price, repairs, and any unexpected expenses.
By carefully considering these factors and following the steps outlined above, you can successfully invest in REO properties and potentially generate significant returns. As with any real estate investment, it's essential to approach the process with patience, research, and a solid plan to maximize your chances of success.
The Impact of REO Properties on Neighborhoods
REO properties can have both positive and negative effects on local neighborhoods. Let's examine some of the potential impacts:
Positive Impacts:
Increased affordability: REO properties typically sell at a lower price compared to traditional real estate, making homeownership more accessible for first-time buyers and those with limited budgets.
Opportunities for investors: Savvy investors can purchase REO properties, renovate them, and either resell for a profit or rent them out, providing more housing options for the local community.
Neighborhood revitalization: When investors or new homeowners purchase and renovate REO properties, they can contribute to the overall improvement and revitalization of the neighborhood, leading to increased property values and a more vibrant community.
Negative Impacts:
Declining property values: A high number of REO properties in a neighborhood can lead to lower property values, as these homes often sell below market value and can bring down the average price of surrounding properties.
Vacancy and neglect: REO properties may sit vacant for an extended period, leading to neglect and disrepair. This can contribute to neighborhood blight and create safety concerns for residents.
Strain on local resources: Communities with a high number of REO properties may experience increased demand for public services, such as police and fire departments, as well as code enforcement efforts to address issues like vandalism, squatters, and property maintenance.
To mitigate the potential negative impacts of REO properties on neighborhoods, it's essential for buyers, investors, and local governments to work together. This may involve developing strategies for maintaining and rehabilitating these properties, as well as creating programs to encourage responsible homeownership and investment.
Seize the Opportunity with Mortgage Rater
If you're ready to explore the world of REO properties, Mortgage Rater is here to help. Our team of experts can guide you through the financing process, ensuring you secure the best loan for your needs. When you're ready to take the next step, visit our apply page to start your loan application and get one step closer to owning your own piece of real estate.