A Closer Look at Foreclosure
Foreclosure is a legal process that occurs when a homeowner defaults on their mortgage payments, leading the lender to take possession of the property. The lender then attempts to sell the property to recover the outstanding mortgage debt. In this comprehensive guide, we will cover various aspects of foreclosure, including the different types, how they work, and how to navigate them.
Foreclosure Tricks and Tips
Facing foreclosure can be a daunting experience for homeowners. However, with the right information and strategies, it's possible to navigate the process and potentially save your home or minimize the financial impact. Here are some valuable tricks and tips for dealing with foreclosure:
Communication is key: If you're struggling to make mortgage payments, don't ignore the problem. Reach out to your lender as soon as possible to discuss your situation and explore potential solutions. Lenders may be willing to work with you on loan modifications, repayment plans, or forbearance to help you avoid foreclosure.
Understand your mortgage rights: Familiarize yourself with your loan documents and the foreclosure laws in your state. This knowledge will empower you to make informed decisions and avoid falling victim to scams or misinformation.
Explore loss mitigation options: Loss mitigation refers to the various alternatives lenders offer to help borrowers avoid foreclosure. These options can include loan modifications, repayment plans, forbearance, short sales, or deed in lieu of foreclosure. Research and evaluate which options may be best suited for your situation.
Seek professional assistance: Consider consulting with a foreclosure attorney or a foreclosure defense lawyer to help you navigate the legal complexities of the foreclosure process. Additionally, you can seek free advice from HUD-approved housing counselors who can provide guidance on foreclosure prevention and other housing-related issues.
Know your rights in foreclosure auctions: If your home is being sold at a foreclosure auction, research your state's laws regarding the right of redemption. In some states, you may have the opportunity to reclaim your home within a specific timeframe by paying the outstanding mortgage balance and any additional fees.
Be cautious with foreclosure rescue scams: Scammers often prey on homeowners facing foreclosure by offering fraudulent services or false promises to save their homes. Be wary of unsolicited offers and always verify the legitimacy of any organization or individual claiming to provide foreclosure assistance.
Consider tax implications: Foreclosure, short sales, and deed in lieu of foreclosure can have tax consequences. Consult with a tax professional to understand any potential liabilities and plan accordingly.
Maintain your home: Even if you're facing foreclosure, it's essential to keep your property in good condition. This can help preserve its value and increase the likelihood of a successful sale, either through a short sale or at auction.
Stay informed: Keep yourself updated on the status of your foreclosure case and any relevant changes in state or federal laws. This will enable you to make the best decisions possible throughout the process.
By following these tips and being proactive in addressing your foreclosure situation, you can improve your chances of finding a solution that minimizes the financial impact and helps protect your future.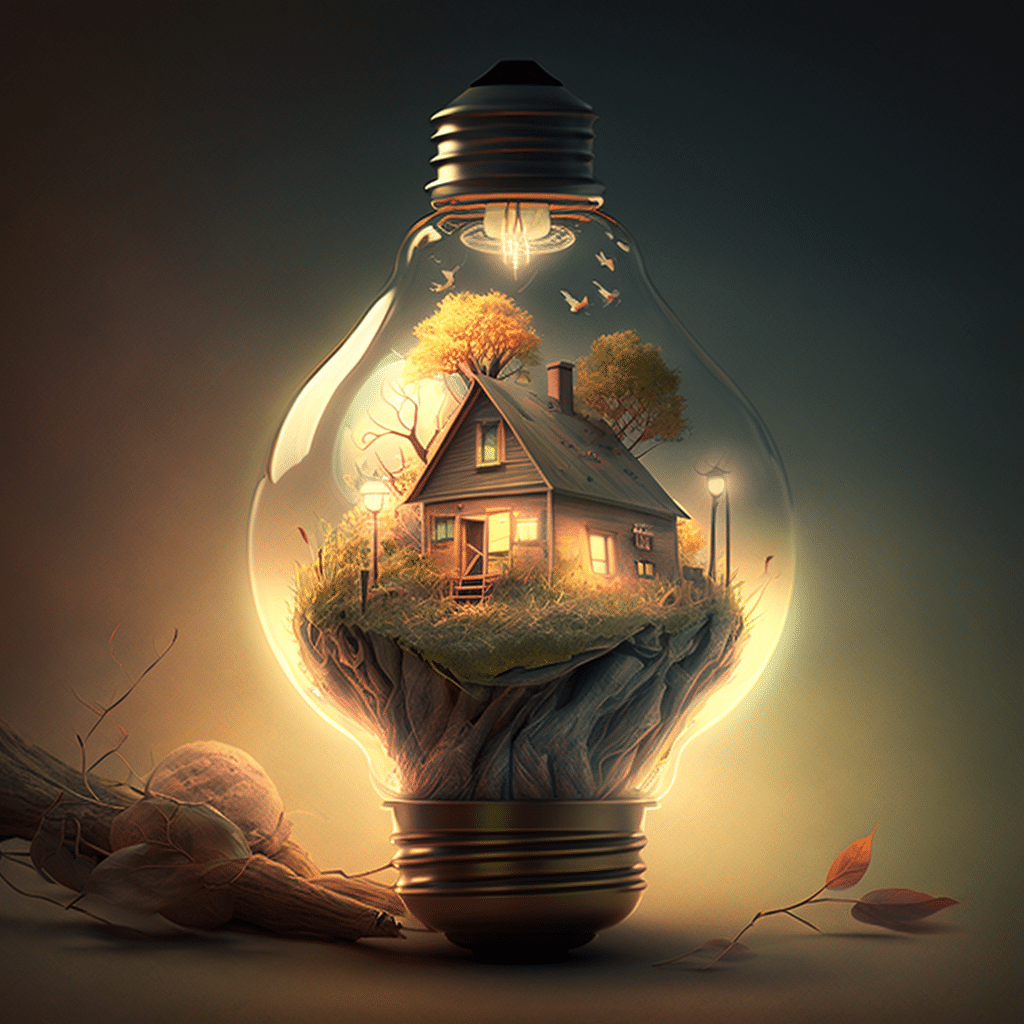 Foreclosure Statistics and Trends
Foreclosure is an unfortunate reality for many homeowners, and understanding the latest statistics and trends can help provide context for the current state of the housing market. Here are some key foreclosure statistics from various government and non-profit organizations:
These statistics provide a snapshot of the current state of home foreclosures in the United States. While the situation has improved compared to the peak of the housing crisis in the late 2000s, foreclosures remain a concern for many homeowners and communities. Understanding the numbers and trends can help policymakers, mortgage professionals, and homeowners make informed decisions to address this ongoing issue.
Types of Foreclosure Homes and Listings
There are several types of foreclosure homes available for purchase:
Pre-foreclosure: These are properties in the initial stages of the foreclosure process. The homeowner has defaulted on their mortgage, but the lender has not yet taken possession of the property. Pre-foreclosure properties can be a good opportunity for buyers to negotiate a favorable deal directly with the homeowner.
Foreclosure Auctions: Properties are sometimes sold at public auctions. Potential buyers can bid on these properties, often at a discount compared to market prices.
Bank-Owned Foreclosures: These are properties that have gone through the foreclosure process and are now owned by the lender. They are often referred to as REO (Real Estate Owned) properties.
Government-Owned Foreclosures: Some foreclosed properties are owned by government agencies, such as Fannie Mae or HUD (Department of Housing and Urban Development). These properties are typically sold through HUD foreclosures or Fannie Mae's HomePath website.
How to Find Foreclosure Homes Near Me
There are several resources available to help you find foreclosure homes near me:
Online Foreclosure Listings: Websites such as Zillow and Realtor.com provide updated listings of foreclosure homes for sale.
Real Estate Agents: Experienced agents can help you identify and navigate the foreclosure market. They can provide you with information on foreclosure homes for sale near me and guide you through the purchasing process.
Local Newspapers: Foreclosure notices are often published in the legal section of local newspapers. This can be a useful resource for finding foreclosure homes and auctions in your area.
Public Records: You can search for foreclosure properties in public records at your local county courthouse or online through the county's property appraiser or tax assessor websites.
Foreclosure Lawyers and Attorneys
A foreclosure lawyer or foreclosure attorney can provide invaluable guidance and representation during the foreclosure process. They can help you understand your rights, negotiate with lenders, and ensure that your interests are protected.
If you're facing foreclosure, it's essential to consult a foreclosure defense attorney or foreclosure defense lawyer as early as possible. They can help you explore options like loan modifications, short sales, or deed in lieu of foreclosure, which can help you avoid the negative consequences of foreclosure on your credit and financial future.
Understanding the Foreclosure Process
The foreclosure process begins when a homeowner defaults on their mortgage payments. The lender will typically send a notice of default, giving the homeowner a chance to catch up on their payments. If the homeowner fails to make the necessary payments, the lender will initiate the foreclosure process, which may vary depending on the state and type of mortgage.
The entire foreclosure process can take anywhere from a few months to over a year. Some critical stages in the process include:
Notice of Default: This is the first formal step in the foreclosure process. The lender sends a notice to the homeowner, stating that they have defaulted on their mortgage and must make the required payments to avoid foreclosure.
Pre-Foreclosure: During this stage, the homeowner has an opportunity to catch up on their payments, negotiate with the lender, or explore alternatives such as a loan modification, short sale, or deed in lieu of foreclosure.
Foreclosure Auction: If the homeowner fails to resolve the issue, the lender will schedule a foreclosure auction. The property will be sold to the highest bidder, often at a discounted price compared to market value.
REO Foreclosure: If the property doesn't sell at auction, it becomes a bank-owned or REO property. The lender will attempt to sell the property through a real estate agent or an online platform.
Eviction: Once the property is sold or taken over by the lender, the homeowner will be evicted, and the new owner will take possession.
Foreclosure Statistics and Government Resources
Foreclosure rates can be influenced by various factors, such as economic conditions, housing market trends, and government policies. It's essential to stay informed about current foreclosure statistics and available resources. Some valuable sources of information include: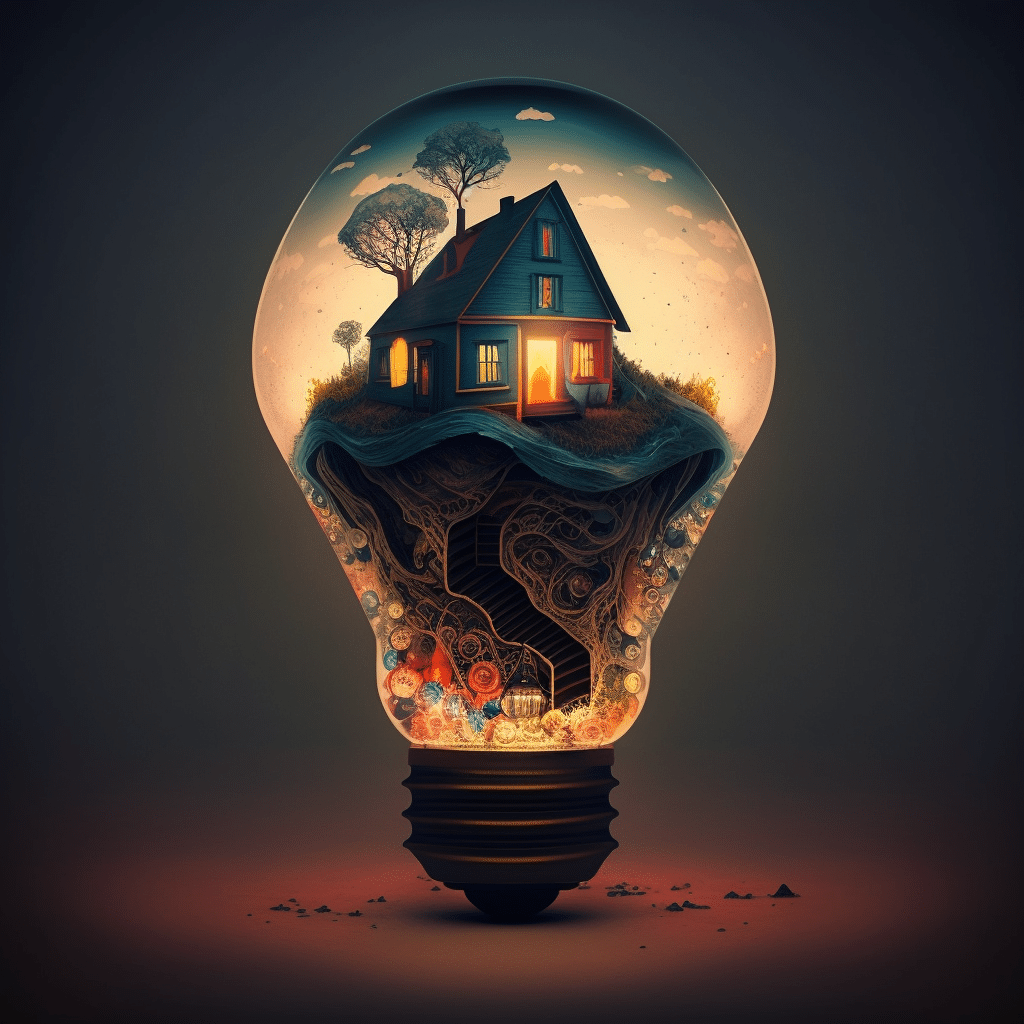 Alternatives to Foreclosure
If you're struggling with mortgage payments and facing the possibility of foreclosure, it's crucial to explore alternatives that may help you keep your home or minimize the impact on your financial future. Some options include:
Loan Modification: A loan modification involves changing the terms of your mortgage to make it more affordable. This may include reducing the interest rate, extending the loan term, or adjusting the principal balance.
Refinancing: Refinancing your mortgage can help you obtain a lower interest rate or different loan terms, potentially reducing your monthly payments and making them more manageable.
Short Sale: A short sale involves selling your home for less than the outstanding mortgage balance. While this option will still result in the loss of your home, it can have a less severe impact on your credit than a foreclosure.
Deed in Lieu of Foreclosure: In this arrangement, you voluntarily transfer the ownership of your home to the lender in exchange for the cancellation of your mortgage debt. This option can help you avoid the lengthy and costly foreclosure process.
Final Thoughts and Next Steps
Facing foreclosure can be a daunting and stressful experience, but understanding your options and seeking professional help can make all the difference. If you're considering purchasing a foreclosure property, working with an experienced real estate agent and conducting thorough research will help you make informed decisions.
If you're facing foreclosure, it's essential to act quickly and explore your options. At Mortgage Rater, we're here to help you find the best loan solution for your needs. Apply for a loan today and let our team of mortgage experts guide you through the process of finding the right financing option to help you avoid foreclosure or secure a new home. Don't let the stress of foreclosure overwhelm you – we're here to support you every step of the way.
Additional Resources
Mortgage Assistance Programs: Various federal, state, and local government programs are available to help homeowners avoid foreclosure. Some programs, such as the FHA loan and VA loan programs, offer mortgage insurance or guarantees that can provide more favorable terms for borrowers.
Foreclosure Counseling: Reputable non-profit organizations offer free or low-cost foreclosure counseling services to help homeowners understand their options and navigate the foreclosure process. The HUD-approved housing counseling agencies are a valuable resource for finding a qualified counselor.
Legal Assistance: Depending on your situation, you may benefit from consulting with a foreclosure attorney or foreclosure defense lawyer to ensure your rights are protected throughout the process. Many states and cities offer free or low-cost legal aid services to help homeowners facing foreclosure.
Tips for Buying Foreclosure Properties
If you're interested in purchasing a foreclosure property as an investment or primary residence, here are some tips to keep in mind:
Do Your Research: Investigate the local housing market, research comparable properties, and familiarize yourself with the foreclosure process to make informed decisions.
Work With a Real Estate Agent: An experienced real estate agent can help you navigate the complexities of the foreclosure market, identify potential properties, and negotiate the best possible deal.
Inspect the Property: Foreclosure properties are often sold "as-is," meaning the new owner will be responsible for any repairs or improvements. Conduct a thorough home inspection to assess the property's condition and estimate repair costs.
Secure Financing: Pre-qualify for a mortgage before you start your property search. This will help you determine your budget and demonstrate to sellers that you're a serious buyer. Keep in mind that some lenders may have stricter requirements for financing foreclosure properties, so it's essential to work with a knowledgeable mortgage broker or lender.
In Summary
Foreclosure is a challenging situation for any homeowner, but understanding the process and exploring alternatives can help minimize the negative impact on your financial future. For those interested in purchasing foreclosure properties, doing thorough research, working with a real estate agent, and securing financing will help ensure a successful investment. At Mortgage Rater, our team is committed to helping you navigate the complexities of the mortgage process, whether you're facing foreclosure or looking to buy a foreclosure property. Apply for a loan with Mortgage Rater today and let us help you take the next step towards a brighter financial future.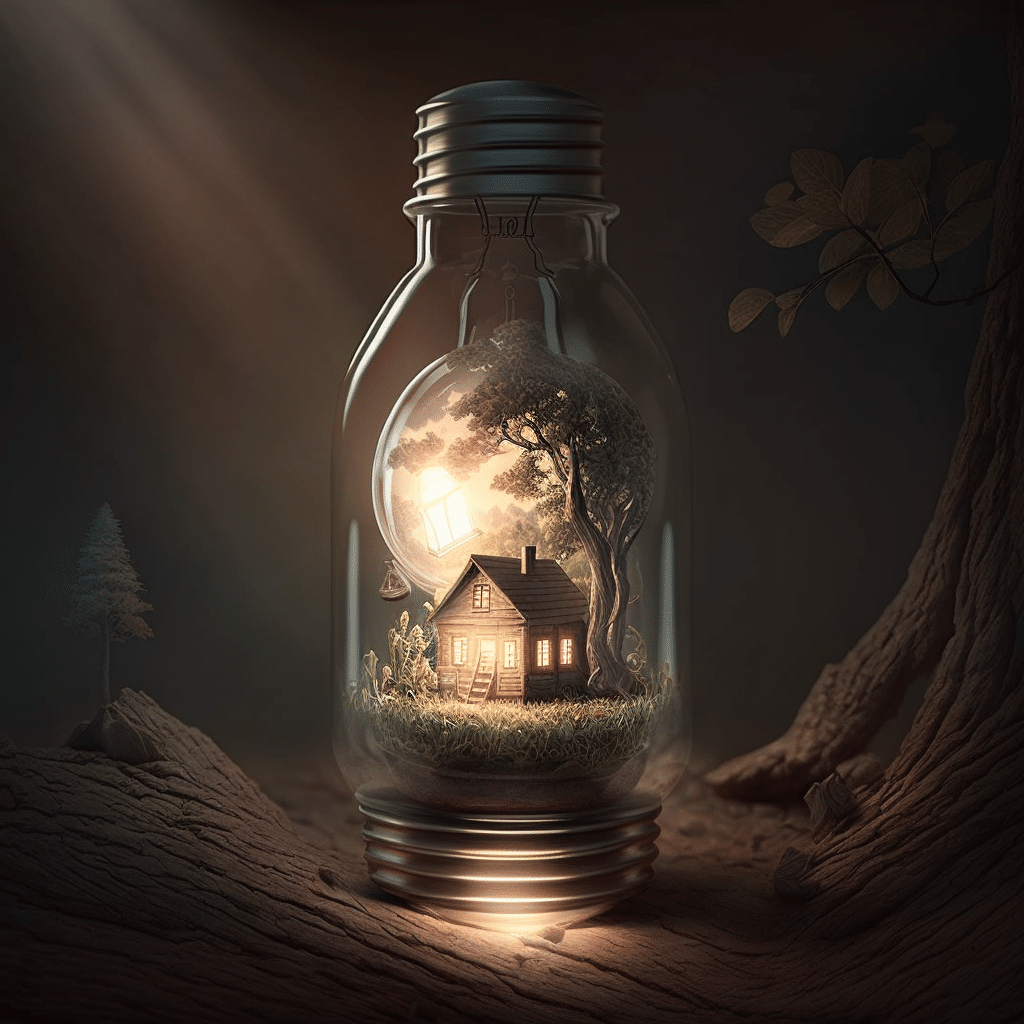 Why Mortgage Rater is the Best Choice
When it comes to finding the right mortgage solutions, Mortgage Rater stands out as the premier choice for borrowers. With a strong commitment to providing exceptional service, personalized guidance, and access to a variety of loan options, Mortgage Rater has established itself as the go-to source for all your mortgage needs. Here's why choosing Mortgage Rater can make all the difference in your home financing journey:
Personalized Service: Mortgage Rater prides itself on providing a personalized approach to each client, understanding that every borrower has unique needs and financial circumstances. Our team of experienced loan professionals will work closely with you to assess your situation and recommend the most suitable loan options.
Wide Range of Loan Options: Whether you're a first-time homebuyer, looking to refinance, or seeking a government-backed loan, Mortgage Rater has you covered. With access to an extensive selection of loan products, including FHA loans, VA loans, and USDA loans, you can trust that we'll find the perfect fit for your needs.
Competitive Rates: Mortgage Rater strives to offer the most competitive rates in the market, ensuring that you receive the best possible deal on your mortgage. By shopping around and leveraging our industry connections, we help you secure the lowest interest rates and most favorable loan terms.
Expertise and Experience: Our team of mortgage professionals has a wealth of industry knowledge and experience, ensuring that you receive the highest level of support throughout the entire loan process. From pre-approval to closing, you can trust Mortgage Rater to guide you every step of the way.
Efficient and Transparent Process: Mortgage Rater is committed to making the mortgage process as smooth and hassle-free as possible. We leverage state-of-the-art technology and streamlined procedures to ensure that you have a seamless experience from start to finish, with clear communication and full transparency.
Dedication to Financial Education: Mortgage Rater firmly believes in empowering our clients with the knowledge and resources they need to make informed decisions about their home financing. Our website offers a wealth of information on various mortgage topics, allowing you to educate yourself on the intricacies of the mortgage world and make the best choices for your financial future.
Take the Next Step with Mortgage Rater
If you're ready to explore your mortgage options and experience the Mortgage Rater difference, don't wait any longer. Apply for a loan with Mortgage Rater today and let us help you turn your homeownership dreams into a reality. Our team is eager to work with you and guide you through the mortgage process, ensuring that you find the perfect loan for your unique needs.