Navigating the Library of Wealth: Best Books on Real Estate Investing
The Value of Learning from Experts
Hey folks, let's cut to the chase – if you're gunning to make waves in the real estate ocean, then scooping knowledge from the crème de la crème of the property world should be your bread and butter. Gobbling up wisdom from prolific authors is not just smart, it's essential. Have you heard the buzz? People who cozy up with top-notch investing books tend to knock it out of the park in the real estate game.
I'm not spinning a yarn here. There's actual data that ties self-education with successful real estate investing. Believe it or not, savvy investors with a penchant for cracking open a good book often see their portfolios fatten up like a Thanksgiving turkey. And why? Because these wizards know that the secret sauce to wealth ain't just about shelling out cash. It's about feeding your brain with the golden nuggets stashed in pages penned by experts.
The Book on Rental Property Investing How to Create Wealth With Intelligent Buy and Hold Real Estate Investing (BiggerPockets Rental Kit, )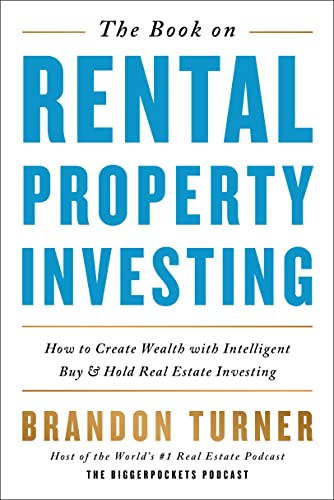 $11.93
The Book on Rental Property Investing: How to Create Wealth With Intelligent Buy and Hold Real Estate Investing" is a comprehensive guide designed to equip both novice and seasoned investors with the tools they need to build a successful rental property portfolio. Penned by real estate expert and BiggerPockets co-founder Brandon Turner, this book offers actionable advice on how to generate long-term wealth through buy and hold real estate investing. It delves into the practical aspects of finding, financing, and managing investment properties, ensuring that readers have a well-rounded grasp of the intricacies involved in rental investments.
Turner provides readers with a step-by-step approach, offering insights into the benefits of rental properties over other investment strategies and detailing the processes for acquiring and maintaining profitable units. Key topics include evaluating potential properties, securing financing, setting up efficient management systems, and understanding the legal landscape to minimize risks. The book is packed with real-world examples and case studies that highlight successful strategies and common pitfalls, making the learning experience both informative and engaging.
Included in the BiggerPockets Rental Kit, this book is more than just theory; it's a practical playbook that comes with supplemental resources that further aid the aspiring property investor. Resources include various checklists, calculators, and tools that are accessible to readers, which they can use to analyze deals and manage their properties effectively. For anyone looking to delve into the world of rental property investing or expand their current portfolio, "The Book on Rental Property Investing" offers a treasure trove of wisdom that can help pave the way to financial freedom.
Why Investing Books Are Your Untapped Resource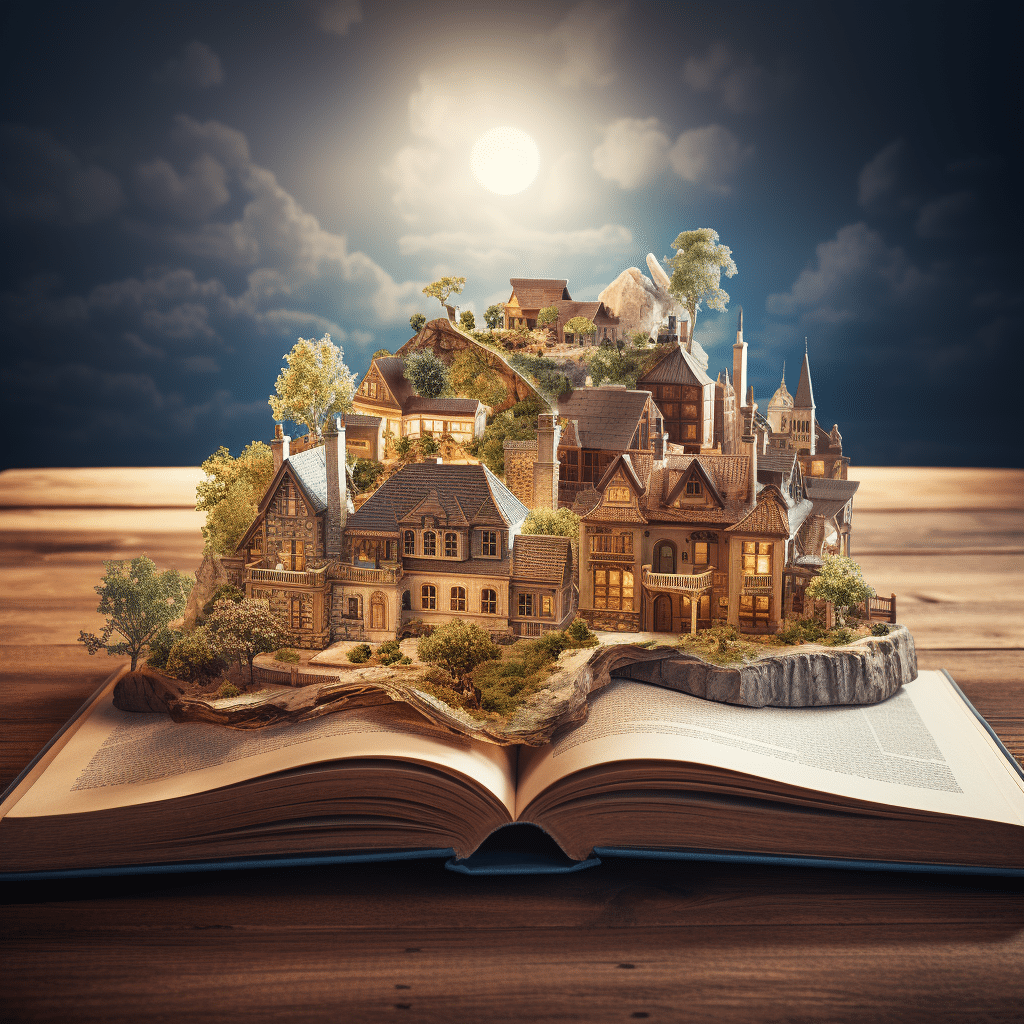 Now, listen, the internet's a glittering treasure trove of info, but let's not kid ourselves. Those bite-sized online tips can't hold a candle to the deep dives that investing books serve up. These pages pack a mighty punch with strategies, pitfalls to sidestep, and true-blue success stories that can light the way for your investment journey.
Right from the horse's mouth, expert testimonials have given these chosen tomes two thumbs up. They're not just talk; they're the walk, the guiding light offering us mere mortals a clear path to follow. No wonder they're the bee's knees of resources!
Essential Reads: The Best Real Estate Books for Budding Investors
Real Estate Investing QuickStart Guide The Simplified Beginner's Guide to Successfully Securing Financing, Closing Your First Deal, and Building … Real Estate (QuickStart Guides™ Finance)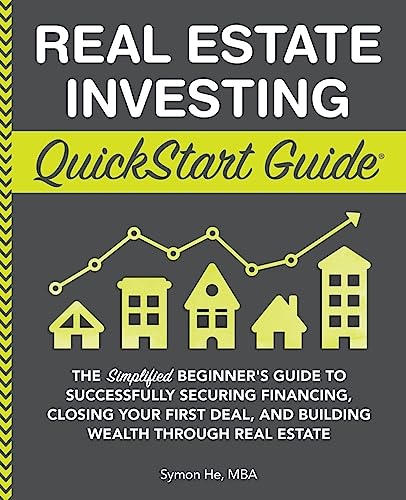 $22.49
The "Real Estate Investing QuickStart Guide" is a comprehensive roadmap tailored for those stepping into the ever-lucrative world of property investment, offering a straightforward approach to building wealth through real estate. This guide serves as not only an introduction to the basics of investing in properties but also as a step-by-step manual for securing financing and successfully closing deals. Written by industry experts, it breaks down complex real estate concepts into digestible sections, making it the ideal resource for beginners who are often overwhelmed by the intricate details of the real estate market.
This book is an indispensable tool that equips newcomers with the knowledge and confidence to navigate the financial complexities of real estate. It demystifies common financing options, from conventional loans to more creative strategies like house hacking or using private lenders, and prepares readers to choose the best fit for their investment goals. Additionally, the guide includes expert tips on negotiating deals, conducting due diligence, and understanding market trends to ensure readers make informed decisions when it comes to their first property investment.
Beyond the first transaction, the "Real Estate Investing QuickStart Guide" lays a solid foundation for building a successful investment portfolio. It encourages readers to develop a growth mindset, focusing on long-term strategies and wealth-building tactics. The book is augmented with real-world scenarios, hands-on worksheets, and actionable steps, providing beginners with a practical framework to become savvy real estate investors and create a sustainable and profitable future within the realm of real estate investment.
The Comprehensive Guide to Property Wealth
Crack open this gem, and you're in for quite the ride. It's heaping with insights you won't nab elsewhere. Like, how your regular Joe can turn bricks and mortar into a hefty retirement nest egg. We're talking strategies that fly in the face of market swings, making this baby an absolute titan among books on real estate investing.
This book's teachings sync up like a dream with current real estate trends. Forget about yesterday's news; this book is paving the future with methodologies that make sense right now in 2024.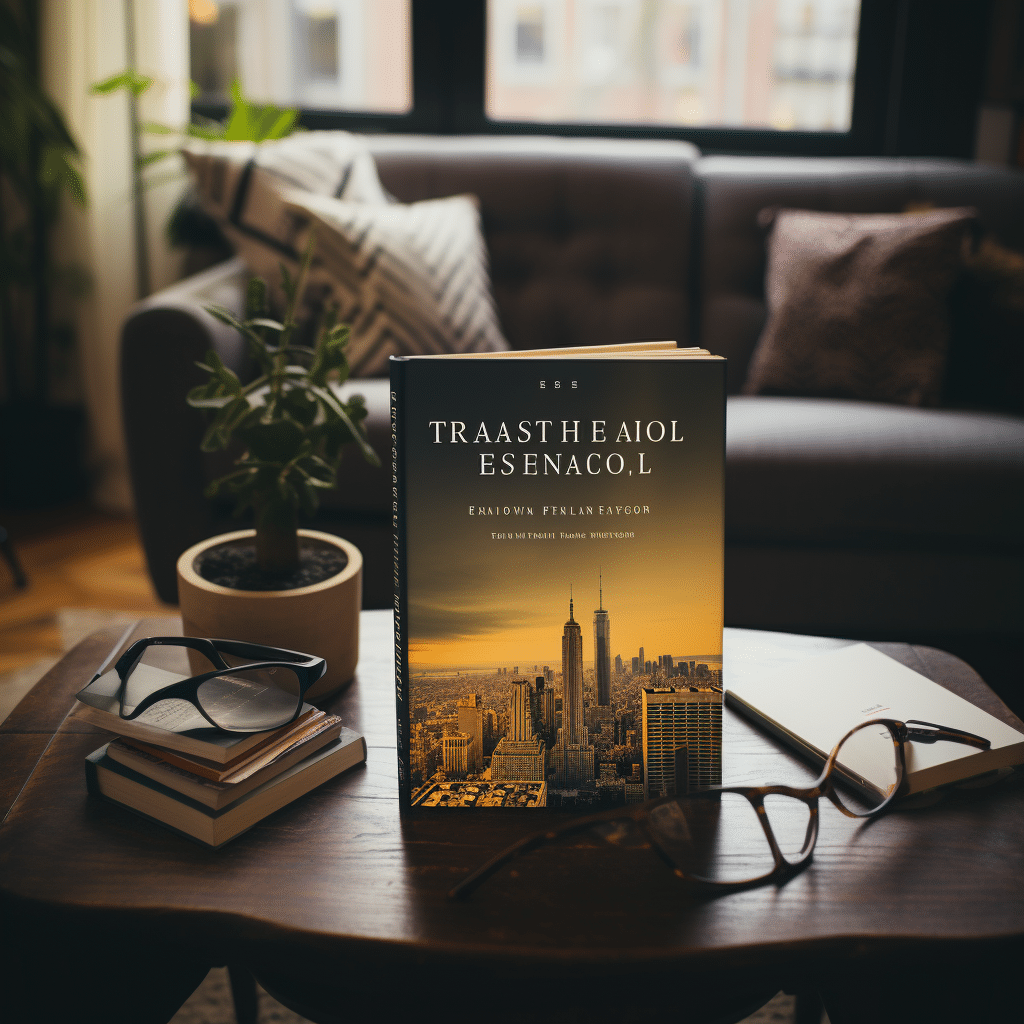 The Encyclopedia of Real Estate Investments
Alright, next up is the heavyweight champion of investment know-how. Considering real estate's twists and turns, this encyclopedia is the savvy investor's North Star. Case studies and market analysis dot every chapter, giving you the inside track that could put your investing game into orbit.
As we rocket through 2024, this resource's influence on investor strategies is palpable. Its breadth of knowledge is shaping portfolios as we speak, and it's not hard to see why this is a frontrunner when we talk about the best real estate investing books.
| Rank | Title | Author | Year Published | Key Focus | Price (Approx.) | Benefits |
| --- | --- | --- | --- | --- | --- | --- |
| 1. | The Book on Rental Property Investing | Brandon Turner | 2015 | Creating wealth through intelligent buy & hold strategies | $25 | In-depth advice on building a successful rental property portfolio. Emphasizes long-term wealth building. |
| 2. | Rich Dad Poor Dad: What the Rich Teach Their Kids About Money That the Poor and Middle Class Do Not! | Robert Kiyosaki | 1997 | Mindset and financial education | $8 | Provides fundamental insights on how to think about money and investing. Offers a broad perspective on personal finance. |
| 3. | The Millionaire Real Estate Investor | Gary Keller | 2005 | Learning from the experiences of millionaire investors | $20 | Offers real-life wisdom and practical investing systems. Focuses on achieving financial wealth through real estate. |
| 4. | Real Estate Investing for Dummies | Eric Tyson & Robert S. Griswold | 2021 | Comprehensive introduction to real estate investing | $22 | Breaks down complex real estate concepts for beginners. Easy to understand language and actionable advice. |
| 5. | The 5% Rule: Multiplying Your Real Estate Dollar | Glen Sweeney | 2022 | Decision-making between buying and renting using the 5% rule | $18 | Provides a simple formula to understand the financial implications of buying vs. renting properties. |
| 6. | Real Estate Finance and Investments | William B. Brueggeman & Jeffrey Fisher | Latest Edition | Technical insights into real estate finance and investment analysis | $220 (Textbook) | Offers a comprehensive understanding of the financial aspects of real estate investing. Ideal for serious investors and professionals. |
| 7. | Investing in Apartment Buildings | Matthew A. Martinez | 2008 | Strategies for creating wealth through apartment building investments | $28 | Delivers specifics on multi-family property investing. Great for investors looking to scale their portfolio. |
| 8. | The Complete Guide to Real Estate Finance for Investment Properties | Steve Berges | 2004 | Focused on the financial measures and calculations for property investments | $30 | Teaches readers how to analyze investment properties financially. Useful for investors prioritizing ROI. |
| 9. | FLIP: How to Find, Fix, and Sell Houses for Profit | Rick Villani & Clay Davis | 2007 | A guide to house flipping | $26 | A step-by-step manual on flipping properties. Ideal for investors who want to enter the fix-and-flip niche. |
| 10. | Trump Strategies for Real Estate: Billionaire Lessons for the Small Investor | George H. Ross | 2005 | Real estate strategies used by Donald Trump, suitable for small investors | $16 | Provides insight into the tactics of a well-known real estate entrepreneur. Good for learning aggressive investment strategies. |
Investing Books That Cut Through the Noise
The Book on Investing In Real Estate with No (and Low) Money Down Creative Strategies for Investing in Real Estate Using Other People's Money (BiggerPockets Rental Kit, )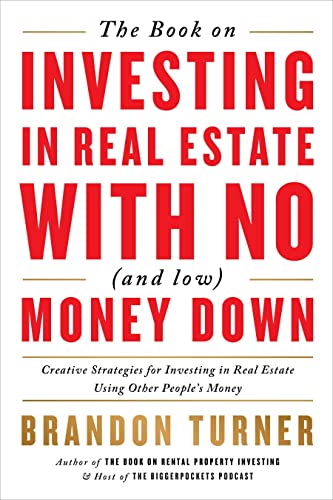 $17.79
"The Book on Investing In Real Estate with No (and Low) Money Down" is an essential resource for anyone looking to dive into the world of real estate investment without the burden of hefty initial capital. This comprehensive guide, part of the BiggerPockets Rental Kit series, presents a variety of creative strategies designed to leverage other people's money to finance deals. It breaks down complex financing transactions into easy-to-understand concepts, providing readers with actionable steps towards building their property portfolio. From mastering the art of deal-finding to negotiating win-win agreements, this book is an invaluable tool for both novice and seasoned investors.
With a focus on creativity and adaptability, the author outlines practical methods for finding and securing real estate opportunities that require little to no down payment. Techniques such as seller financing, wholesaling, and partnerships are explored in depth, each accompanied by real-world examples and case studies. The book emphasizes the importance of a strong investment mindset and the power of networking, ensuring readers are well-equipped to approach the right people and make compelling offers on potential investments.
Beyond the mechanics of zero and low money down deals, the text also delves into the ethical considerations and due diligence required when using other people's money. Readers are educated on the legal frameworks surrounding various financing strategies, helping them to minimize risk and avoid common pitfalls. "The Book on Investing In Real Estate with No (and Low) Money Down" serves not just as a guide to innovative investment techniques, but also as a primer on building a sustainable and ethical investment business that can thrive in any market condition.
The Investor's Road-map: Navigating Markets with a Pro
For those with a bit of market savvy looking for the next leap, wrap your head around this advanced guide. It's talking market timing, data analysis, and hefty strategies that leave no stone unturned. Readers have been singing its praises, sharing success tales that would turn any skeptic into a believer.
Remember, you don't hit a home run without swinging the bat, and this book's advice is the swing advice of legends. Quantifiable outcomes? You betcha! The strategies outlined here have been proven to pay off – big time.
Real Estate Investing Unveiled: Decoding Market Mysteries
Oh boy, does this one stir the pot. Up against stiff competition, it stands out by blowing the whistle on myths and backing it up with cold, hard stats. In a land of hearsay, this one's a breath of fresh air, and its shock value is off the charts.
Conventional wisdom? Pfft. This book chews it up and spits it out, offering a fresh angle far removed from what you'd fish out from the vast sea of online content. It's not just another pebble on the beach, it's a sparkling diamond in the rough among real estate books.
Financial Freedom with Real Estate Investing The Blueprint To Quitting Your Job With Real Estate Even Without Experience Or Cash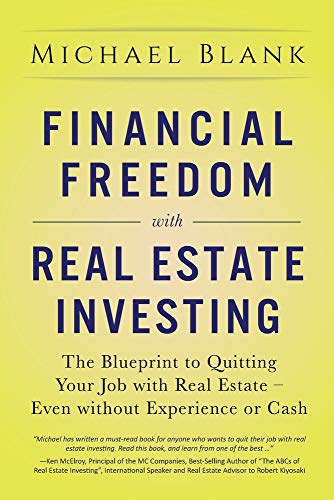 $14.99
"Financial Freedom with Real Estate Investing: The Blueprint To Quitting Your Job With Real Estate – Even Without Experience Or Cash" is an essential guidebook for aspirants looking to break free from the 9-to-5 grind through intelligent property investment. This comprehensive manual offers a step-by-step approach, demonstrating how to leverage real estate to build wealth and generate passive income. Aimed at beginners, the book dismantles the myth that one needs a hefty bank balance or years of experience to start investing in real estate. Instead, it offers actionable strategies and practical advice for getting started with little to no initial capital.
Each chapter of the blueprint is meticulously structured to guide the reader through the various stages of real estate investing, from understanding market basics to executing high-yield strategies. It covers fundamental topics such as property analysis, financing options, and effective negotiation techniques, all tailored for individuals with minimal exposure to the field. The book also delves into creative financing methods and highlights how to manage and scale a property portfolio in a way that can lead to quitting one's job.
The final sections of this inspiring guide emphasize the importance of mindset, risk management, and long-term planning in achieving financial independence through real estate. Readers will find inspirational success stories of individuals who have transformed their lives by following the principles outlined within these pages. By the end of "Financial Freedom with Real Estate Investing," one will not only have the knowledge but also the confidence to take the initial steps towards building a financially free future outside the constraints of a traditional career.
What is the best book to read on real estate investing?
"Rich Dad Poor Dad" by Robert Kiyosaki is the go-to classic on real estate investing. It's packed with down-to-earth advice that's perfect for greenhorns and seasoned pros alike. You'll feel like you're getting savvy tips over coffee, not just reading a book.
What is the 5 rule in real estate investing?
Ah, the 5% rule—a nifty little shortcut to decide if renting is more wallet-friendly than buying. Simply put, if the total costs of owning a home (think mortgage, taxes, and maintenance) are more than 5% of the home's value annually, renting might be the way to go. It's like flipping a coin, but for your finances!
What is the 10 rule in real estate investing?
The 10% rule in real estate investing is all about the chase for profit, pure and simple. It's aiming for a minimum 10% return on your investment property. Think of it as the investment world's version of "go big or go home."
What is the golden rule of real estate investing?
The golden rule of real estate investing? Location, location, location! It's the old chestnut that never fails. In the world of real estate, where you buy is just about everything. Pick a spot that's on the up and up, and you're golden.
Who is the most successful real estate investor?
When it comes to the high rollers of real estate investing, Donald Bren sits pretty at the top. With a real estate empire that's the stuff of legends, he's a living example that property – and loads of it – could be your ticket to the billionaires' club.
What is the most profitable real estate investment?
In the game of real estate, apartment buildings are often the cash cow. Their ability to generate income through multiple units makes them a hot ticket item for investors looking to milk their investment for all it's worth. It's like hitting the jackpot every month with the rent checks rolling in!
What is the 80% rule in real estate?
The 80% rule in real estate serves as a guideline for insurance purposes, insisting your property should be insured for at least 80% of its replacement cost, minus the land value. Otherwise, if calamity strikes, you might not get the full payout. Think of it as a safety net for your safety net.
Is 5000 enough to invest in real estate?
Got 5 grand burning a hole in your pocket and thinking about diving into real estate? Hold your horses! While $5,000 isn't chump change, it's a drop in the ocean in real estate terms. It might be a start for a down payment on a small property, but you'll likely need to pump up those numbers for serious investing.
What is the investors 70% rule?
The 70% rule is like a treasure map for house flippers, guiding them to buy at the right price. It's simple: never pay more than 70% of the after-repair value (ARV) of a property, minus the repair costs. Stick to this, and you won't walk the plank!
What is the 50% rule in real estate?
The 50% rule is a rough and ready gauge for landlords to estimate expenses. It says that about half of your rental income will probably walk out the door on expenses (not including the mortgage). It's a quick way to size up if a rental's a cash cow or a money pit.
How much profit should you make on a rental property?
Profit from rental properties can vary like the weather, but the consensus is aiming for a 6% to 8% annual return is a good starting point. Anything less, and you might be better off stashing your cash elsewhere. You want your investment to work hard, not take a nap!
What is the 3% rule in real estate?
The 3% rule is all about playing it safe with rent increases. It's a gentle nudge up, by around 3% yearly, so tenants aren't blindsided, and you keep pace with inflation. It's like slowly turning up the heat so no one jumps out of the pot.
Why 90% of millionaires invest in real estate?
Why are 90% of millionaires all about real estate? Because it's a rock-solid way to build wealth that doesn't dance to the stock market's tune. Real estate is like the tortoise in the race—slow and steady wins the race, leaving stocks huffing and puffing behind.
What is the platinum rule in real estate?
Meet the platinum rule of real estate: always, always focus on the needs and wants of your client. It's one-upping the golden rule by treating clients not as we want to be treated, but as THEY want. It's not just about dollar signs; it's customer service with a crown!
How to become a millionaire through real estate investing?
Want to be a millionaire through real estate? Roll up your sleeves, start saving for a down payment, and master the art of finding under-market-value properties. Then, it's all about managing your properties like a boss and letting the magic of compounding do its thing. Rinse and repeat!
How to learn everything about real estate investing?
To become a real estate know-it-all, sponge up information from books, podcasts, and online courses. Then, link up with a mentor and soak in the real-world smarts. It's like eating your real estate veggies—necessary for growing those investing muscles!
How do I get good at real estate investing?
Becoming a whiz at real estate investing is no cakewalk. Learn the ropes by educating yourself, networking like a champ, and getting your hands dirty with some trial and error. It's a combo of book smarts and street smarts that'll have you playing the property game like a pro.
What is the best way to make money investing in real estate?
The best way to rake in the bucks in real estate is to find a strategy that fits your personality and bank balance. From flipping houses to becoming a rental property mogul, pick your playing field, and work it like a boss. One's trash is another's treasure, after all.
What is the best way to invest $200000 in real estate?
If you've got $200,000 burning a hole in your pocket, ready for real estate, consider diversifying! Spread that money across a down payment for rentals, a real estate investment trust (REIT), or even a fixer-upper if you're feeling handy. It's like putting eggs in different baskets – wise move!