In the constant ebb and flow of life's financial challenges, homeowners often seek ways to ease the burden of their largest monthly outlay: the mortgage payment. Enter the concept of a recast mortgage—a relatively straightforward yet underutilized strategy to trim your mortgage payments and enhance your fiscal flexibility.
The Mechanics of a Mortgage Recast: What Homeowners Need to Know
Understanding Recast Mortgage Fundamentals
A recast mortgage is akin to a financial makeover for your home loan. Simply put, it allows homeowners to make a large, lump-sum payment towards the principal of their loan, thus reamortizing the balance and resulting in lower monthly payments. It's important to grasp that a loan recast differs significantly from a refinance, which involves taking out a new loan altogether, often with a different interest rate and tenure.
While a refinance scrambles the numbers to start a new game, recasting keeps the original loan's rules—just with fewer pieces on the board, so to speak. Your interest rate remains as it was, and the term of your mortgage doesn't budge. It's the monthly payment amount that does the shrinking dance.
Evaluating Your Eligibility for Mortgage Recasting
When pondering a mortgage recast, the doors of opportunity swing wide for those who've got a lump sum burning a hole in their pocket. Maybe it's an inheritance, a substantial tax refund, or simply fruitful savings—anyway you slice it, it's a ticket to potential monthly relief.
But hang tight—before you jump on the recast carousel, lender prerequisites await your attention. Most require at least six months' worth of punctual mortgage payments, and they'll expect some paperwork to seal the deal. And let's not forget, there's usually a one-time chance to charm with this financial reconfiguration, so timing is as crucial as the decision itself.
Key to remember is that while recasting a mortgage beams with advantages—namely, interest savings and manageable payments—it's not a golden ticket for every homeowner. Closing your eyes and leaping could land you in a puddle of missed opportunities if the interest rate is high, or given that these extra funds now hug your home equity, decreasing your liquidity.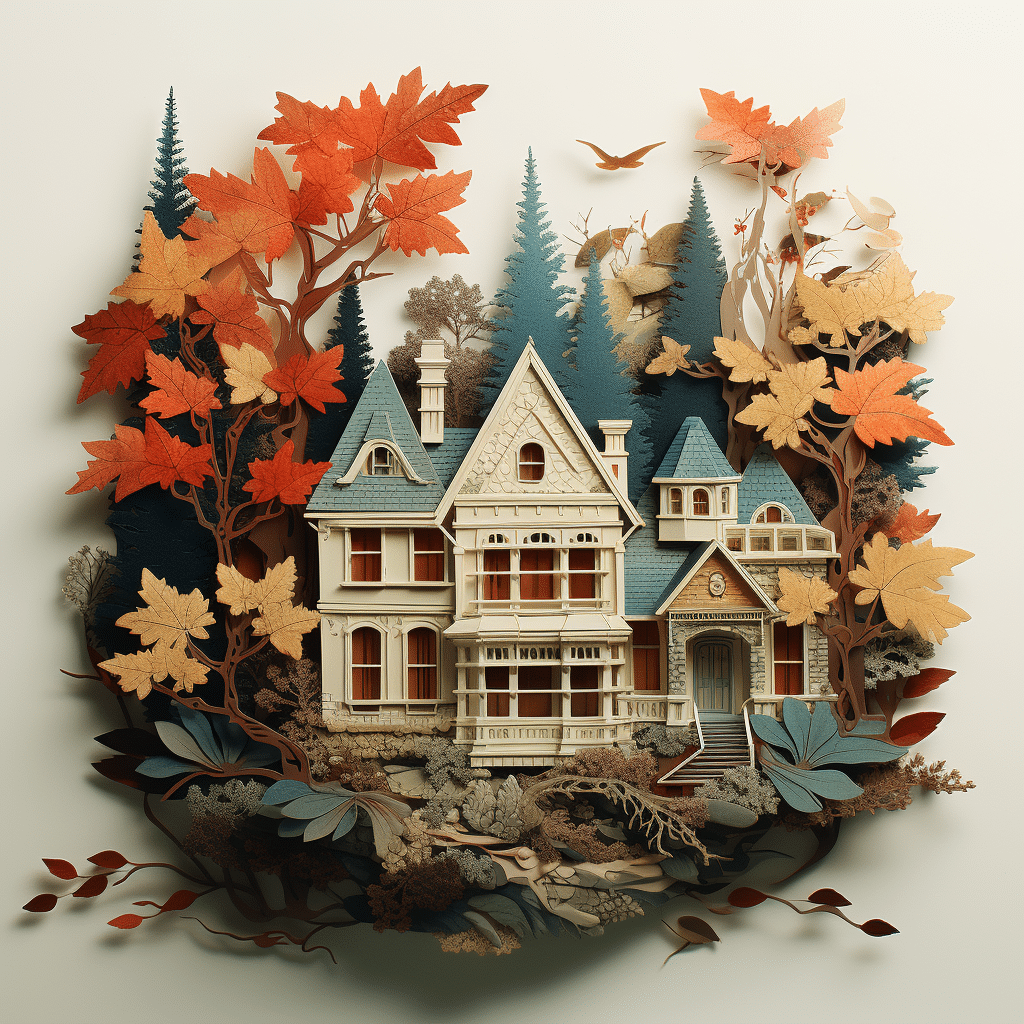 The Financial Impact of Recasting Your Mortgage
Charting the savings landscape with a mortgage recast calculator will illustrate the difference in interest paid over the life of the loan compared to sticking to the planned payment schedule. Recasting lowers the principal, hence, the interest calculated on the reduced amount could mean meaningful savings over time.
However, recast not just in haste, for the allure of lower payments might mask other financial implications. Reshaping your mortgage comes with a tag—a fee most commonly in the region between $150 to $500, substantially lighter on your wallet than the thousands potentially linked to refinancing.
Yet again, the calculation of a break-even point becomes pivotal. One must do the math to discern when the monthly savings will catch up with the upfront cost of the mortgage recast. Opportunity costs also beckon for scrutiny—could the lump sum have championed greater returns elsewhere?
Category
Details
Definition
A mortgage recast involves paying a lump sum towards the loan's principal balance, resulting in a lower monthly payment for the remainder of the loan term without altering the interest rate or loan term.
Ideal For
Borrowers who receive a large financial windfall or have significant savings and wish to lower their monthly payments without affecting their loan's interest rate or term.
Interest Rate Impact
The interest rate remains unchanged. If the current rate is high, consider refinancing instead.
Payment Reduction
Monthly payments are reduced because the payment schedule is recalculated based on the reduced principal balance.
Loan Term
Unaffected by recasting; remains the same as the original mortgage.
Eligibility Requirements
– Proof of at least six months' worth of mortgage payments.
– Typically, lenders allow only one recast during a mortgage's lifetime.
– Must have a large lump sum for the principal payment.
Cost
Lenders may charge a fee for recasting, usually ranging from $150 to $500, significantly lower than refinancing costs.
Liquidity Considerations
Recasting reduces liquidity, as cash used for recasting is converted into home equity.
Monthly Payment Vs. Lump Sum
Recasting requires a considerable lump sum payment upfront, while extra monthly payments can be made without recasting but do not result in immediate reduction of monthly payment amount.
Savings on Interest
You can save on interest over the life of the loan because the interest will be calculated on a reduced principal.
Financial Stability
Suitable for individuals uncertain about future income changes and who want to avoid the risk of higher monthly payments.
How to Proceed
Once approved for a recast, make the lump-sum payment towards the outstanding mortgage balance and continue with the new, recalculated payments.
Consideration for Timing
To maximize the potential benefit, consider recasting after receiving a financial windfall, enabling a larger lump sum payment and greater reduction in mortgage debt.
Mortgage Recast in Action: Real-Life Examples
Draped in success, the tales of homeowners who pranced down the recast mortgage path echo with themes of strategic foresight and financial alleviation. Each story, unique with its advantages, underscores the undeniable merit in recalibrating mortgage payments in favor of a lighter financial footprint.
But as the flip side of every coin, recasting isn't a blanket solution. Those whose adventures turned less sunny often illuminate this fact—perhaps recasting was ill-timed, or the financial landscape wasn't fully surveyed. Learning from these missteps is as essential as noting successes.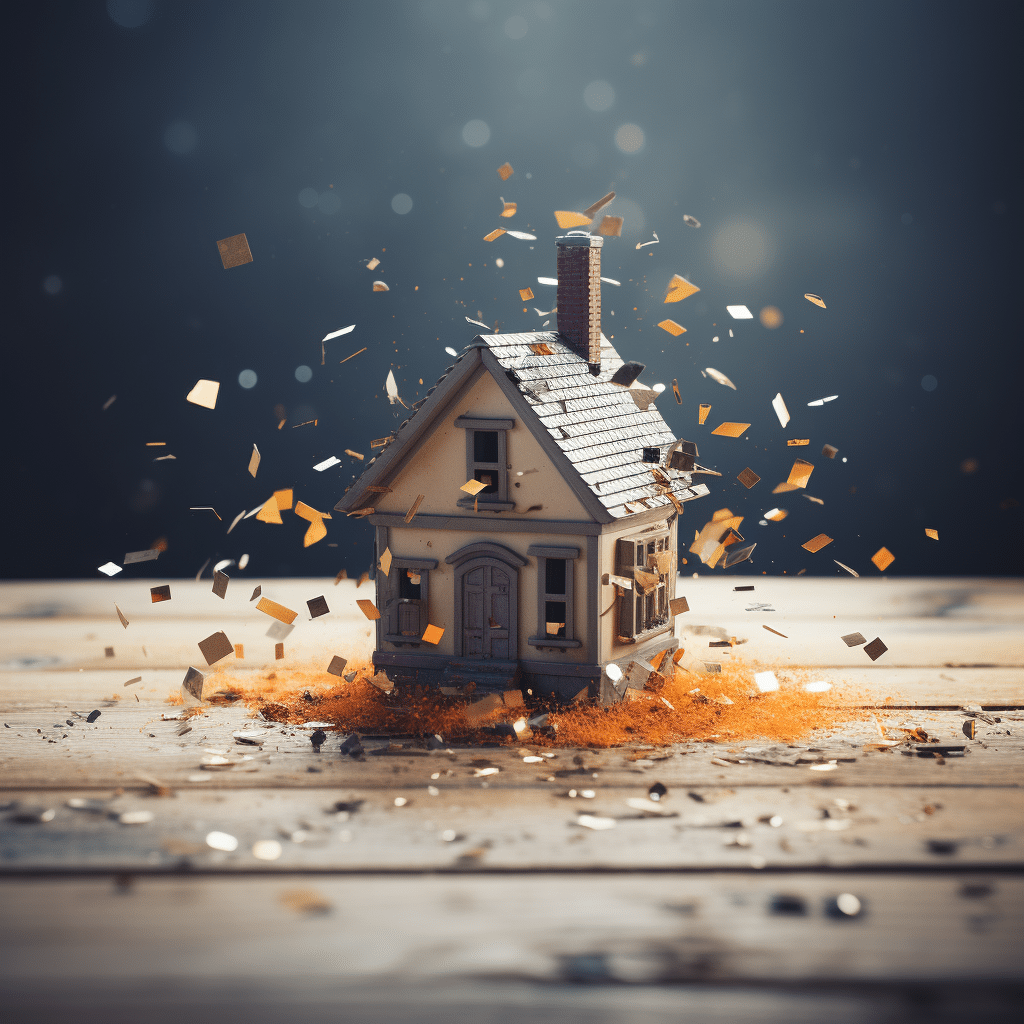 Navigating the Process of Recasting Your Loan
Diving into the mortgage recasting process demands attention to detail and a love for procedure. From initiating the request with a lender to amassing the necessary documentation—it's a financial tango that involves precise steps and rhythm. Begin with a loan depot Login to review your existing loan details, then prepare to deploy your windfall where it counts.
Negotiating with lenders may seem daunting but fear not—clear communication and a sturdy grasp of your mortgage contract form the backbone of a smooth recast experience. And remember, a dash of legal and financial advice can be the pinch of salt that brings out the flavor of a successful recipe.
Anticipating the Future of Recasting Mortgages
Brewing in the cauldron of recasting mortgages are trends signaling its growing appeal. With financial savviness on the rise, homeowners look towards recasting as a pivotal part of their mortgage strategy. Experts, armed with statistical analysis and enlightened by past trends, project a bright trajectory for this financial mechanism, adapting ever so subtly to the marketplace's undulations.
Innovation peeks around the corner as new features and lender offerings revolutionize the landscape. Recast mortgages might take on diverse forms, powered by the dynamism of technology and evolving consumer needs. Fasten your seatbelts—the future looks set to deliver more personalized recast mortgage products.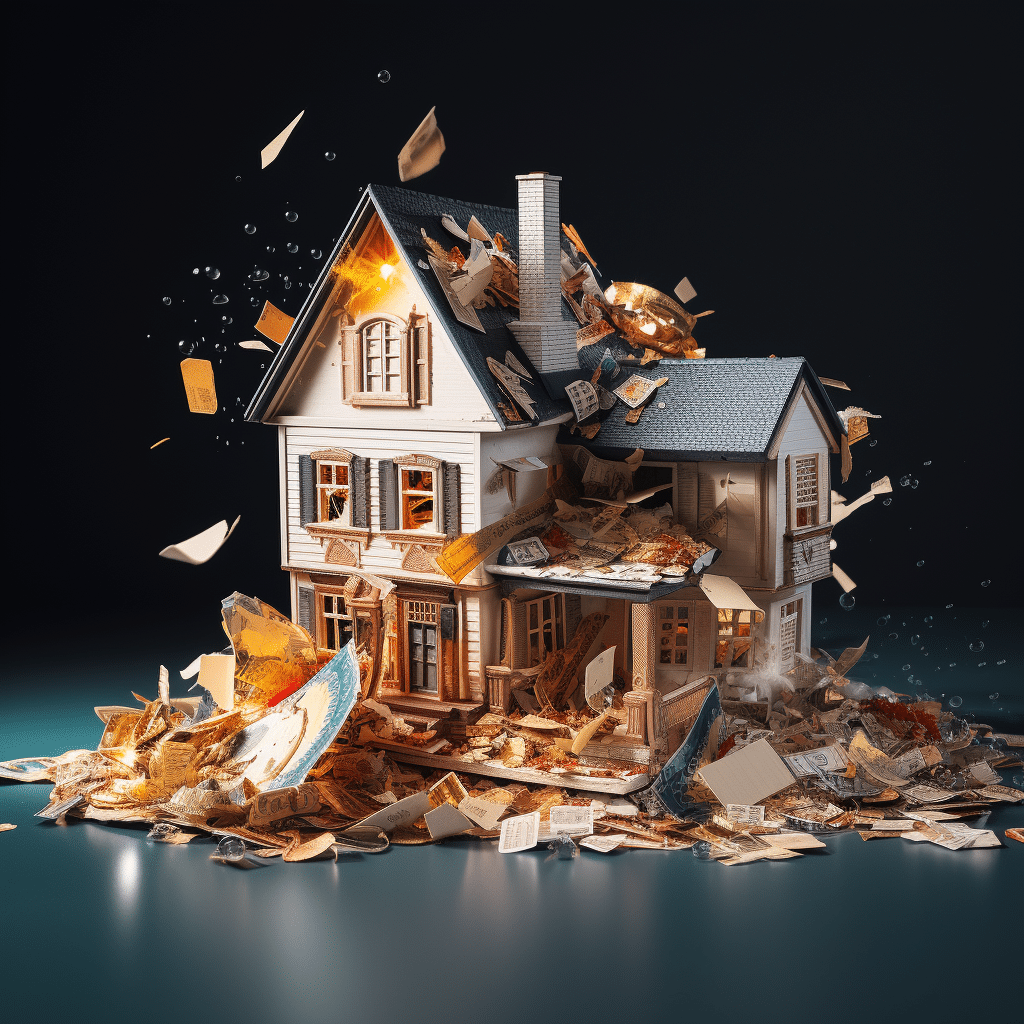 Forge Your Path to Lower Mortgage Payments
The journey to lower payments through recasting your mortgage is personal, intricately woven into your broader fiscal blueprint. It requires careful consideration, perhaps a consultation with a financial planner or a dip into resources like "The Clash" of financial advice for a wealth of perspectives.
Fashioning a loan recast to suit your individual needs stands as the pinnacle of savvy homeownership. It's more than just shuffling numbers; it's about aligning financial moves to the beat of life's drum while keeping your eyes on the prize: long-term financial security.
Final Thoughts: The Strategic Advantage of a Mortgage Recast
My friends, mortgage recasting isn't merely about revamping your monthly obligations. It's about striking a balance, the delicate art of weighing immediate savings against the canvas of your ultimate financial goals. As we navigate the myriad channels of fiscal decision-making, may the choice of a recast mortgage serve as a lighthouse guiding us to the shores of economic tranquility.
In channeling the likes of financial mavens Orman and Kiyosaki, we uncover that at the heart of a recast mortgage lies the empowerment to take control, reshaping your loan to sing in harmony with your life's evolving chorus. Approach with thoughtfulness, a keen eye on the horizon, and soon, you may find your monthly burdens lightened, allowing you to dance with greater freedom through the merriment of financial well-being.
Is recast a mortgage a good idea?
Is recast a mortgage a good idea?
Recasting a mortgage can be a smart move, especially if you've come into a lump sum of cash and want lower monthly payments, but don't fancy the hassle or the fees associated with refinancing. It's like giving your budget some breathing room without redoing the entire mortgage jig! Just remember, it's not a one-size-fits-all solution, so weigh your current financial situation before jumping in.
Is it better to recast or pay down principal?
Is it better to recast or pay down principal?
Well, here's the deal: If you're itching for lower monthly payments, recasting's your ticket. But if you're all about saving on interest in the long run and can handle the current monthly amount, throwing extra cash at the principal is your best bet. It's like choosing between a chill road trip or racing to the finish—both'll get you there, just depends on what ride you prefer.
Does Dave Ramsey recommend recasting mortgage?
Does Dave Ramsey recommend recasting mortgage?
Ah, Dave Ramsey, the man with financial wisdom galore! He's not usually one to sing recasting's praises because he's all about getting rid of debt ASAP. Dave says recasting still leaves a shackle of debt, so he'd rather see you take a jackhammer to that mortgage balance with extra payments than opt for the chill vibes of recasting.
How much does mortgage recast cost?
How much does mortgage recast cost?
Here's the scoop—recasting your mortgage won't break the bank. We're talking a one-time fee that typically ranges between $150 and $500. That's peanuts compared to refinancing fees! So, you can keep your piggy bank mostly intact and still score that cushy payment schedule.
What are the disadvantages of mortgage recast?
What are the disadvantages of mortgage recast?
Sure, recasting might seem like all sunshine and rainbows with those lower payments, but it's not without its clouds. You won't reduce your interest rate (bummer), your mortgage term stays the same, and if you're aiming to jazz up your equity or zap away interest faster, recasting won't be your dance partner. Plus, not all mortgages are eligible—so no recast fiesta for everyone.
Do you pay more interest if you recast mortgage?
Do you pay more interest if you recast mortgage?
Nope, you won't end up paying more interest if you recast your mortgage—in fact, because you're dropping a wad of cash on the balance, you might even save on interest in the long haul. But, hold your horses; you're not cutting down the total interest rate, so don't expect a miracle wound to your interest costs either.
Do most lenders allow recast?
Do most lenders allow recast?
Hate to say it, but recasting isn't a universal party trick—some lenders will give you the green light, while others might just shrug. Before you set your heart on recasting, give your lender a ring and see if it's on the menu. Just remember, government-backed loans like FHA and VA are usually party poopers that don't allow recasting.
What are the pros and cons of recasting a mortgage?
What are the pros and cons of recasting a mortgage?
Pros of recasting: A gloriously lower monthly payment without refinancing, a teeny tiny fee to get it done, and you keep your existing interest rate (awesome if it's already low). Cons? Your term and rate stay put, there's less umph in equity building, and some loans, like the stubborn FHA and VA, just say no.
How many times can you recast your mortgage?
How many times can you recast your mortgage?
Oh, wanting to double-dip, are we? Lenders often limit you to one recast, but some might be cool with more. The catch? You gotta have a chunk of change each time—lenders won't let you recast for just a few bucks. Still, if you're hungry for those lower payments, it doesn't hurt to ask!
What does Suze Orman say about paying off your house?
What does Suze Orman say about paying off your house?
Suze Orman, that financial guru we all know, is all for owning your home outright. She's like a cheerleader for squashing that mortgage debt, pivoting from financial instability to setting yourself free from the monthly grind. In Suze's world, an owned home is a comfy financial cushion.
What does Suze Orman say about refinancing a mortgage?
What does Suze Orman say about refinancing a mortgage?
Suze Orman gives refinancing the nod when it makes sense—like snagging a lower interest rate that'll shave off a nice chunk change from your overall interest bit. But she'll wave the red flag if it's just about extending your loan term, which can lead to more interest paid over the long haul!
Does recasting get rid of PMI?
Does recasting get rid of PMI?
Hold your horses! Recasting might lower your payments, but it's not a magic wand for making PMI disappear. To kick that PMI to the curb, you generally need to build at least 20% equity. So, keep chipping away at that principal or consider a new appraisal if your home has appreciated—you might just break free from the PMI chains.
Do all banks allow mortgage recast?
Do all banks allow mortgage recast?
Here we go, buddy: Not all banks will join you on the recast rollercoaster. It's a bummer, I know. Your lender might just say, "Nope, not here!" especially if your loan is government-backed. So, before you get your hopes up, double-check with your bank or you might be barking up the wrong tree!
What happens if I pay 2 extra mortgage payments a year?
What happens if I pay 2 extra mortgage payments a year?
Whoa, look at you go! Making two extra payments a year is like putting your mortgage on a treadmill—it'll trim down that debt faster than you can say "financial freedom"! You'll pay off your loan sooner and save a heap on interest, making your future self one happy camper.
Do banks charge to recast a mortgage?
Do banks charge to recast a mortgage?
Banks and charging fees go together like peanut butter and jelly, so yeah, they'll normally ask for about $150 to $500 to recast your mortgage. It's not chump change, but it's way less painful than refinancing costs. So, if you're eyeing lower payments, it could be worth your while.
Is it worth it to recast a loan?
Is it worth it to recast a loan?
Recasting a loan is worth a look if you're dreaming of lower monthly payments but keep your eyes wide open—check if your current interest rate and loan term make sense for your financial forecast. It's not a golden ticket, but it could be a pretty sweet deal if all the stars align.