Understanding the Basics as a Michigan First Time Home Buyer
Yes, you heard it right! The journey of becoming a first-time home buyer in Michigan, the Great Lakes State, can feel like charting a course on unexplored waters. Don't worry, though! We've got your back. By breaking down the process step by step, we'll guide you bright-eyed michigan first time home buyers through the daunting world of mortgages, loans, and listings.
Early actions, as always, will set the tone for your home-buying journey. Kick off by determining what you can afford. There's no point in falling in love with a mansion only to find out it's in the realm of Elon Musk's personal budget. Just as Sonni Pacheco asserts, "Wise financial decisions pave the way for a secure future." You can learn more about her opinions at here.
Then, it's time to get a lay of the land. Talk to friends, neighbors, or colleagues who have gone through the process, gauge the market, and research online.
First Time Home Buyer Michigan: Preparing for Your Property Search
Credit ratings are the big deciders when it comes to loan qualifications. Build a credit rating solid like a Michigan lighthouse against Lake Michigan's waves. Pay those bills on time and clear outstanding debt.
Next, set up a realistic property budget. Remember, buying a home is not merely paying the listed price. There's insurance, property taxes, and oh-so-important coffee money. Don't forget to factor these into your budget.
Now dive into your pre-approval journey. Armed with your nifty credit score and budgetary genius, approach lenders for pre-approval. Much like the experiences of those venturing into home buying in California, you'll quickly realize, you just turned into a serious, front-row buyer. For further information, do visit the guide.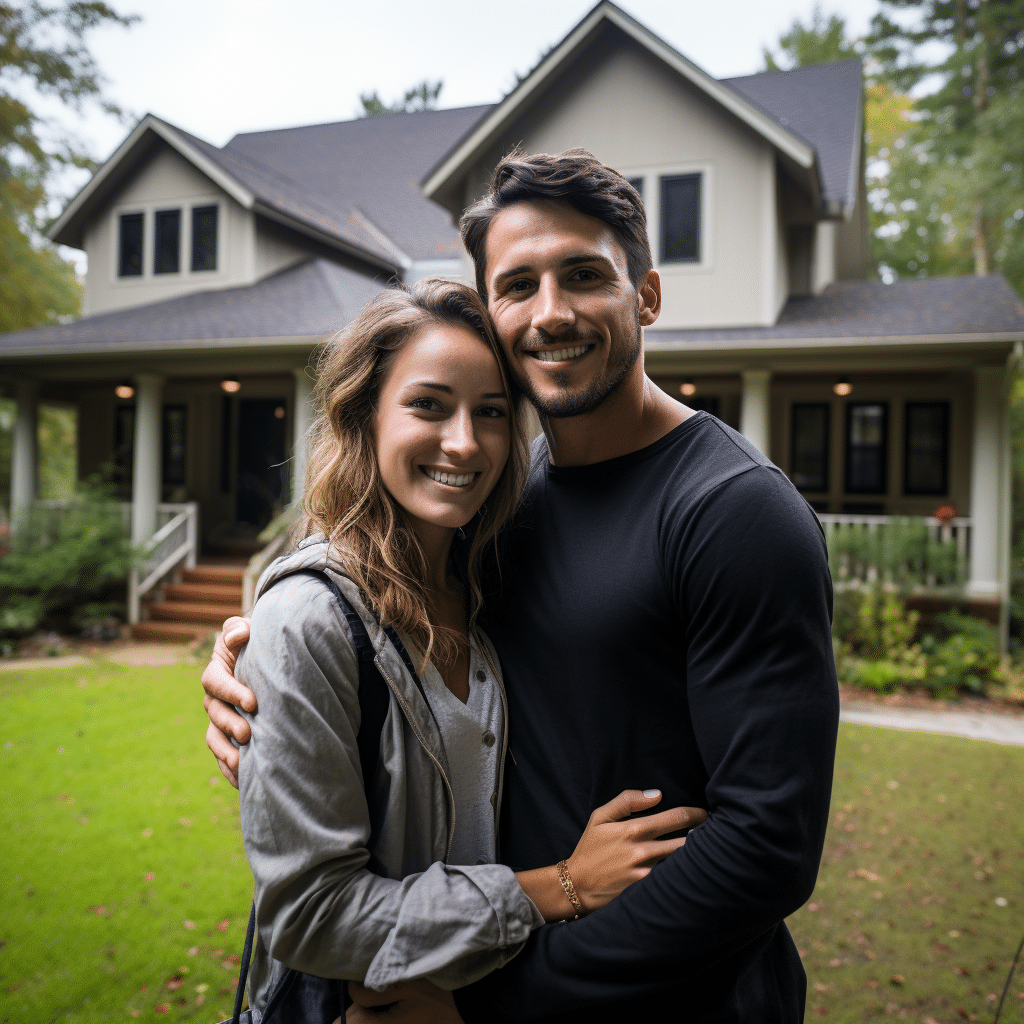 | Category | Details |
| --- | --- |
| First-time Homebuyer Tax Credit | There is available a credit for 20% of the mortgage interest payed annually, not exceeding $2000 a year. |
| Act 6 of 2024 | Act aimed at creating the Michigan first-time home buyer savings program, which caters for first-time home buyer savings accounts, allows tax deductions and penalties, and prescribes the state agencies' powers and duties. |
| Savings Account | Individuals are allowed to open first-time home buyer savings accounts with a qualified financial institution in Michigan, which supports tax-favoured contributions and withdrawals to assist potential home buyers save for primary residence. |
| Program Benefits | The program aims to aid first-time home buyers in Michigan by offering tax credits and facilitating savings for purchasing primary residences. |
| Program Establishment Date | The program was established on Feb 16, 2024. |
Down Payment Assistance Michigan: Aid Options for First-Time Buyers
So, you've spotted your dream home – it's in the right location, has perfect light for your home office, and the price is right. "But what about the down payment?" You wonder aloud. Lo and behold, down payment assistance enters the scene.
In Michigan, several programs can help. The Michigan State Housing Development Authority offers a Down Payment Assistance (DPA) program. You could avail of loans of up to $7,500! That's a whole lot of pennies saved. Now, eligibility is decided on factors like income, purchase price, and whether the home pass the green light for particular occupancy standards.
Exploring FHA Loan Michigan: An Ideal Option for the First-time Michigan Home Buyer
Now, onto FHA loans. FHA, or Federal Housing Administration, loans are a bit like your favorite superhero. They swoop in and combat the villain of high down payments. These loans are fantastic for the first time home buyer Michigan. Just like the requirements outlined for other states, you can check the specifics here and here, FHA loans in Michigan also offer low down payment and flexible credit requirements.
Qualifying for an FHA loan, although it sounds daunting, is as straightforward as following a recipe. Provide proof of steady income, demonstrate the capability to pay, and have a credit score that meets the criteria, which is typically more forgiving than conventional loan requirements.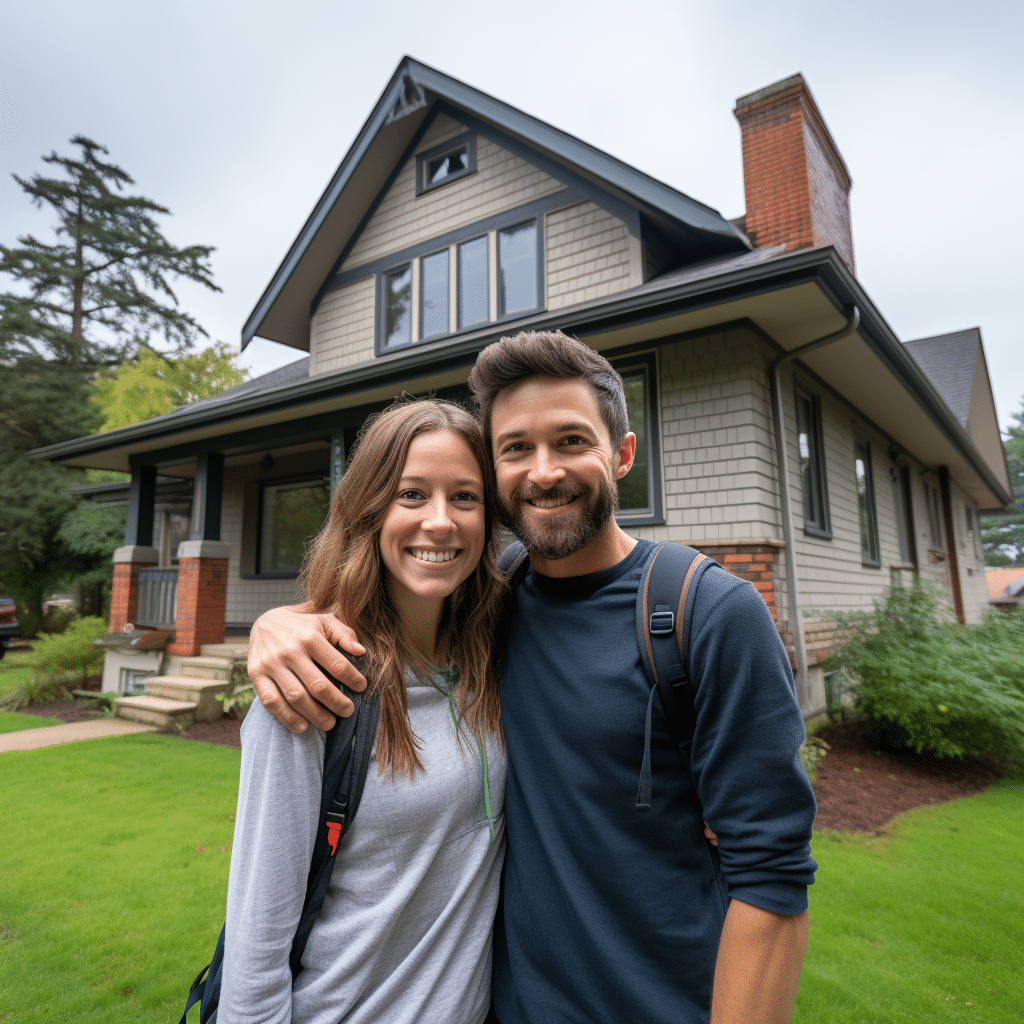 The Home Search: What Michigan First Time Home Buyer Should Consider
The Michigan housing market in 2024 is like an interesting pot of chili, with both sizzling opportunities and hot challenges to be aware of. Keeping a keen eye on the ever-changing trends is of paramount importance.
Finding Goldilocks' "just right" real estate agent can sometimes feel like finding a needle in a haystack. Seek out an agent who knows the local market inside out, and someone who understands your desires and respects your budget.
Don't undervalue the power of online listings and open house visits – both hold the keys to finding your dream home. And much like Campbell weather, it's about the right mix of sizzling summer sun and pleasant winter chill, it's important to balance online and physical searches for your new home. More on that, you can explore here.
Making a Competitive Offer and Closing the Deal: A Step-by-Step Guide
Crafting a competitive offer is an art. Understand the seller's perspective, draft an attractive yet practical offer, and cross those fingers. Work closely with your agent to deliver an offer that will stand out in the crowd, like a Red Wings fan at a Lions game.
Never underestimate the power of a diligent home inspection. Treat this as your chance to dig deep and find out if everything "under the hood" is in order. Get a professional appraisal too, since that's what lenders are looking at to finalize your loan.
The closing process is the finish line. But remember, it's not over till the singing lady performs. Keep an eye out for closing costs, get all your paperwork in order, and maintain constant communication with your agent and the seller. Familiarize yourself with the conforming loan norms at This link.
Common Challenges Faced by the Michigan First Time Home Buyer and How to Overcome Them
Every journey has its share of hiccups, and your home buying journey in Michigan will be no exception. But hey, challenges are just opportunities in work clothes, right? Unforeseen expenses, delayed timelines, bidding wars – these are all part of the game. Stay calm, patient, and rely on your trusted real estate agent to guide you through these times.
From Being a First-time Home Buyer to Homeowner in Michigan: Adapting to the New Life
Once you settle in, remember, homeownership is not just about enjoying Sunday barbecues in the backyard. There are property taxes and homeowner insurance to pay. Consider these as part of giving back to Michigan, the state that is now your home.
Also, maintenance costs will crop up. Be it snow shoveling or leaky faucets, owning a home can sometimes feel like a never-ending to-do list. But stay patient. Before you realize it, these tasks will become part of your routine.
The Wrapping Session: Discovering Your Michigander Dream
Let's sit back and reflect on your journey of turning from a michigan first time home buyer to a proud Michigan homeowner. From understanding the basics and preparing for your property search to crafting competitive offers and closing the deal – you've come a long way!
Remember, owning a home carried both rights and responsibilities. As a homeowner in Michigan, you are now an integral part of a tight-knit community, contributing to local education through taxes, managing a property, and adding to the local economy.
We hope this guide provides you a comprehensive roadmap and inspires you to tackle your home-buying journey head-on. Cheers to a new life in your dream home, right here in the sensational state of Michigan!
How do I qualify for a first-time home buyer in Michigan?
Whew! Ready to become a first-time home buyer in Michigan? All you need is to have never owned a home before or haven't owned one in the last three years. But oh, there's a twist! Your income and the home's purchase price should meet certain limits too. If you meet these conditions, you're good to go!
Does Michigan have a first-time homebuyer credit?
Yes, indeed Michigan has a first-time homebuyer credit! It's like a gift that keeps on giving. The Michigan State Housing Development Authority (MSHDA) offers various mortgage programs with down payment assistance.
What is the First home Buyers Act in Michigan?
The First Home Buyers Act in Michigan, in a nutshell, is a fantastic life raft for those diving into homeownership for the first time. It provides financial aid and low-interest rate mortgage loans to eligible first-timers.
What is Michigan First-Time home buyer savings Program?
The Michigan First-Time Home Buyer Savings Program, it's really just that, a savings program! It allows aspiring home buyers to save money in a tax-deductible account towards the purchase of their first home. Cool, right?
What credit score do I need to buy a house in Michigan?
Buying a house in Michigan needs a good credit score, folks! In general, you'd need a minimum score of 580 to qualify for FHA loans. Traditional mortgages might require a score of 620 or higher.
What credit score do you need for first time home buyer Michigan?
For first-time home buyers in Michigan, generally, a credit score of 640 or above will pave the way to homeownership. Can't stress enough how crucial it is to keep that credit reputation squeaky clean!
Is Biden passing the first time homebuyer credit?
Ah, the million dollar question – Is Biden passing the first time homebuyer credit? Well, it's proposed but not put into action just yet. An intriguing plan indeed, proposing a $15,000 tax credit for fist-time buyers. Finger crossed!
How to get first time home buyer loan Michigan?
Getting a first-time home buyer loan in Michigan isn't as daunting as it sounds. MSHDA offers several mortgage programs with competitive interest rates and down payment assistance. So, all it takes is meeting their eligibility criteria.
Does Michigan have a down payment assistance program?
Psst, down payment assistance in Michigan is not an urban legend. Thanks to the MSHDA, eligible first-time home buyers and repeat buyers can get down payment assistance up to 7,500 bucks!
How much are closing costs in Michigan?
Closing costs in Michigan, let me break it down for you. They typically range from 2% to 5% of the home's purchase price. So, if you're buying a $200,000 house, closing costs could hit anywhere between $4,000 to $10,000.
What are the tax benefits of owning a home in Michigan?
Tax benefits from owning a home in Michigan? Oh, they sure exist! Homeowners can deduct mortgage interest, real estate taxes, and some costs involved in buying a home on their tax returns. So, owning a home could indeed be a smart financial move.
Who is a first time home buyer according to the IRS?
According to the IRS, you're considered a first-time home buyer if you have not owned a main home during the 2-year period before buying the house. So, even if it's not your 'first first' time, it counts!
How to buy a house in Michigan with no money down?
"Buying a house in Michigan with no money down" – sounds like a pipe dream, huh? Well, not exactly. USDA and VA loans allow for zero down payment. But remember, they come with their own set of eligibility rules.
What is the minimum down payment for a house in Michigan?
Typically, the minimum down payment for a house in Michigan is somewhere between 0-20% of the purchase price, depending on the loan type. Remember, the bigger the down payment, the smaller the mortgage!
What is a Mshda loan?
A MSHDA loan, you ask? Well, it's basically a mortgage product from the Michigan State Housing Development Authority, offered to first-time home buyers and military veterans. It often comes bundled with down payment assistance.
What is the income limit for down payment assistance in Michigan?
Income limit for down payment assistance in Michigan varies depending on the county and the number of people in the household. As a ballpark figure, it's around $48,000 to $92,000 for households of 2 or fewer people.
How much do you need for a down payment on a house in Michigan?
How much for a down payment in Michigan, you wonder? You'd typically shell out anywhere from 3.5% to 20% of the home's price depending on the mortgage loan type.
Does Michigan have a down payment assistance program?
In Michigan, it never rains but it pours down payment assistance programs! MSHDA offers several programs to aid first-time and repeat homebuyers with down payments.
How much down payment assistance can I get in Michigan?
As for how much down payment assistance you can get in Michigan, it can go up to $7,500, folks. Keep in mind though, the final amount depends on several factors, like the loan type and your personal circumstances.