Do you ever ask yourself, "how does Airbnb make money?" You're not alone, as Airbnb's financial mechanisms can be somewhat of an enigma for many. However, behind the company's inspiring success story lies a rock-solid business model, an innovative set of revenue streams, and both short-term and long-term strategic initiatives. Let's decipher Airbnb's dexterous money-making process and shine a light on the secrets of its financial success.
Unraveling the Mechanism: How Does Airbnb Make Money?
Before answering the question, "how does Airbnb make money," we must comprehend its business model first.
The Business Model of Airbnb: The Foundation of Their Profitability
Airbnb runs on an online, community-driven marketplace business model, pivoting around the sharing economy concept—a concept that has been "embraced faster than Facebook," according to Forbes. Airbnb bridges the gap between people looking for affordable, comfortable, and unique accommodation and property owners aiming to monetize their living spaces.
How Airbnb makes money: Understanding the income streams
Airbnb has several key revenue sources:
Booking fees from travelers: Airbnb charges a service fee to guests that ranges between 6% and 12% of the reservation subtotal.
Service fees from hosts: Hosts also pay a service fee, usually around 3% of the subtotal, for the privilege to list on Airbnb.
Luxurious Airbnb Plus: Airbnb Plus is a selection of vetted, high-quality homes with hosts known for exceptional reviews and attention to detail.
Airbnb experiences: These are excursions or activities designed and led by local hosts, commanding another revenue opportunity for Airbnb.
A Deep Dive into Airbnb's Primary Income Streams
Now, let's delve further into the dynamics of these revenue sources.
How Booking Fees Drive Airbnb's Revenue
Constant cash flow in the form of booking fees is the main answer to how does Airbnb make money. Guests pay a percentage of the booking subtotal as a fee to Airbnb.
These fees vary depending on the length of the stay, with longer stays incurring smaller fees. Additionally, guests may encounter variable fees depending on their region; it's a world of difference between a Maldives vacation and a local city break.
Exploring The Facet of Airbnb's Revenue from Host Fees
Airbnb's host fees are another cash cow for the company. These are taken from the subtotal of each booking a host secures. Host fees diverge from booking fees, but they equally contribute to Airbnb's income. Hosts can anticipate Airbnb taking a percentage of 3% to 15% depending on the cancellation policy, a detail often overlooked by those wondering "How much Does Airbnb take?"
How airbnb make money isn't solely dependent on host and booking fees; they are just the tip of the iceberg.
Upscale Endeavors: How Airbnb Plus and Experiences Boost Profits
Airbnb Plus and Experiences are ventures that Airbnb has diversified into, in pursuit of continued growth and robustness.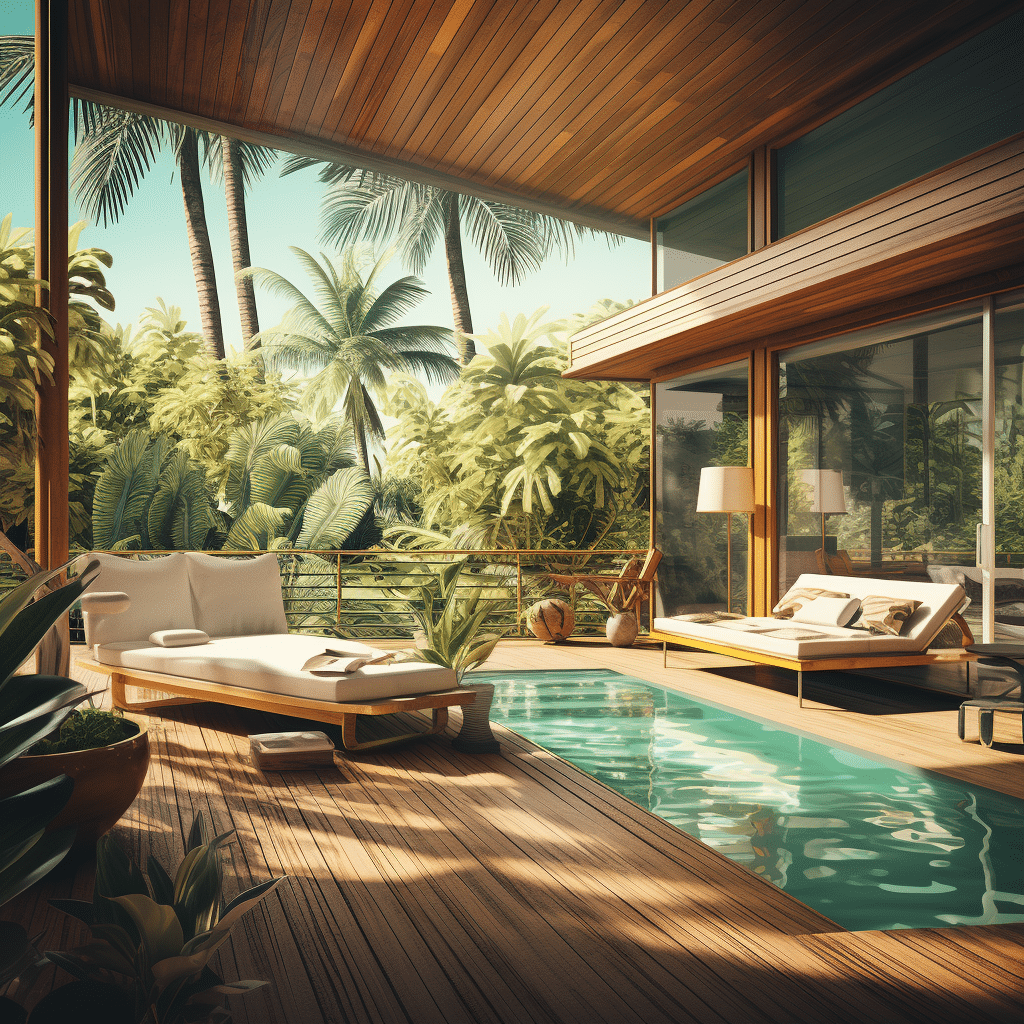 Airbnb Plus: Catering to the Luxury Market
Airbnb Plus represents a carefully selected portfolio of homes that offer high-caliber experiences. The upside for hosts is that they can charge more for these plus listings—greatly impacting Airbnb's revenue as they take a cut from each booking.
Airbnb Experiences: Diversifying Revenue Streams
Airbnb Experiences offers a significant source of additional income for the platform. Hosts leverage their local knowledge and skills to offer guided tours, cooking lessons, and more. The percentage cut Airbnb takes from Experiences contributes considerably to its revenue.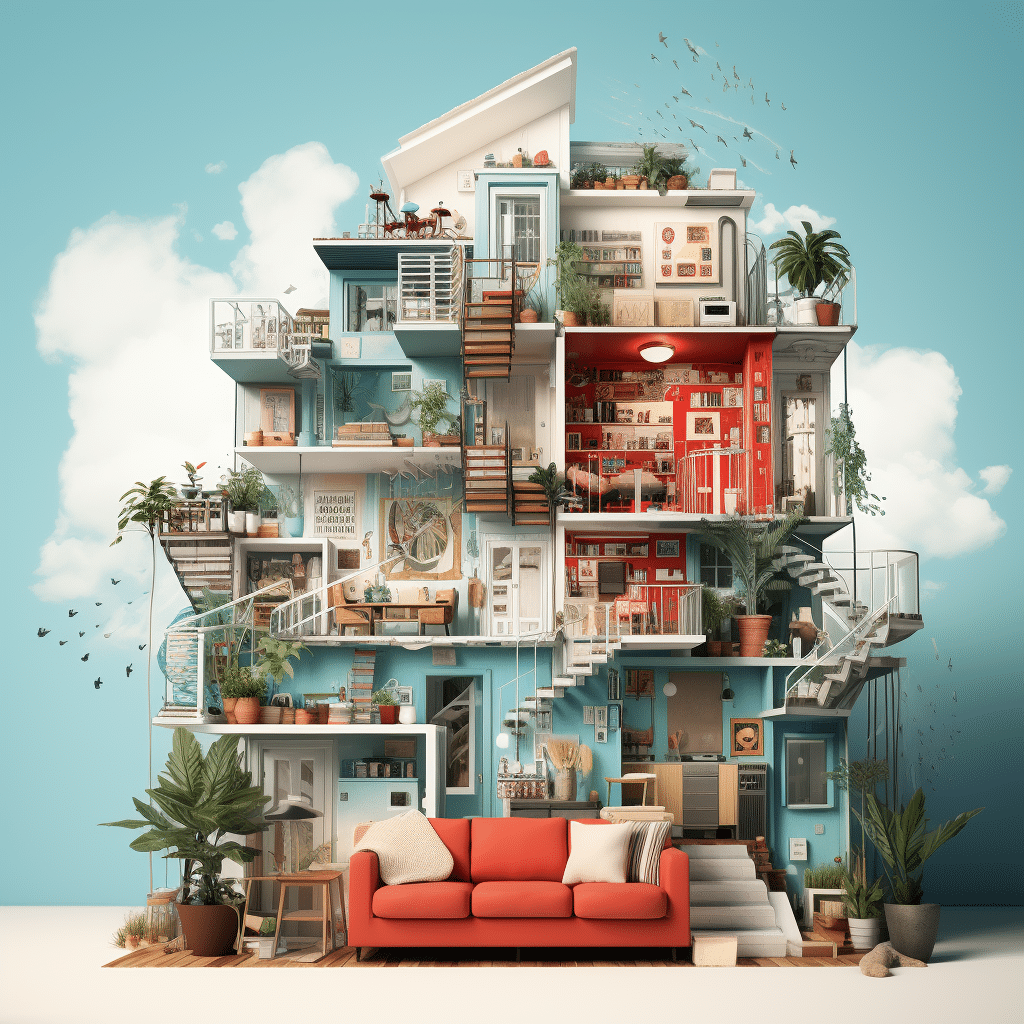 | Subject | Details |
| --- | --- |
| Revenue Generation | Airbnb generates revenue by charging service fees to both hosts and guests. |
| Source of Revenue | Hosts bear most of the costs as they rent or buy the house, negotiate with visitors, and clean up after them. |
| Number of Seasonal Rentals | As of 2021, there are about 2.58 million seasonally occupied rental properties in the U.S. |
| Use of Airbnb Host Fee | Airbnb host fee contributes to services offered by Airbnb including customer support and property protection. |
| Airbnb Fee Percentage | Depending on the plan, Airbnb takes a percentage fee of about 3% to 15% from the hosts. |
| Fee Percentage for Strict Hosts | Airbnb can take up to 14% or more from hosts who have a Super Strict cancellation policy. |
| Average Monthly Host Earnings | Airbnb hosts, on average, earn about $924 a month. Earnings vary based on location, frequency, and home quality. |
Is Airbnb Profitable? Decoding Financial Reports and Market Trends
Reviewing Airbnb's Financial Sustainability
To fully understand how does Airbnb make money, one must look at their financial reports and analyze market trends. While profitability fluctuates, with the company reporting net losses some years, Airbnb's revenue continues to rise year over year.
Urban regulations on short-term rentals, however, could pose challenges to Airbnb's financial health. As cities worldwide debate the pros and cons of platforms like Airbnb, the company's profitability hangs in the balance.
The Impact of COVID-19 and Industry Recovery
The COVID-19 pandemic struck a severe blow to Airbnb's profitability, but a swift rebound strategy ensured its survival, proving Airbnb's financial resilience. Predictions indicate that Airbnb is on track to recover post-pandemic thanks to its innovative business model.
Dissecting Future Revenue Strategies: Airbnb's Plan for Continued Profitability
Airbnb aims to broaden its revenue streams and enhance its income through real estate investments and partnerships. They maintain their focus on technological innovations and customer retention. Everyone looking to understand "How To start an air Bnb" would do well to pay attention here.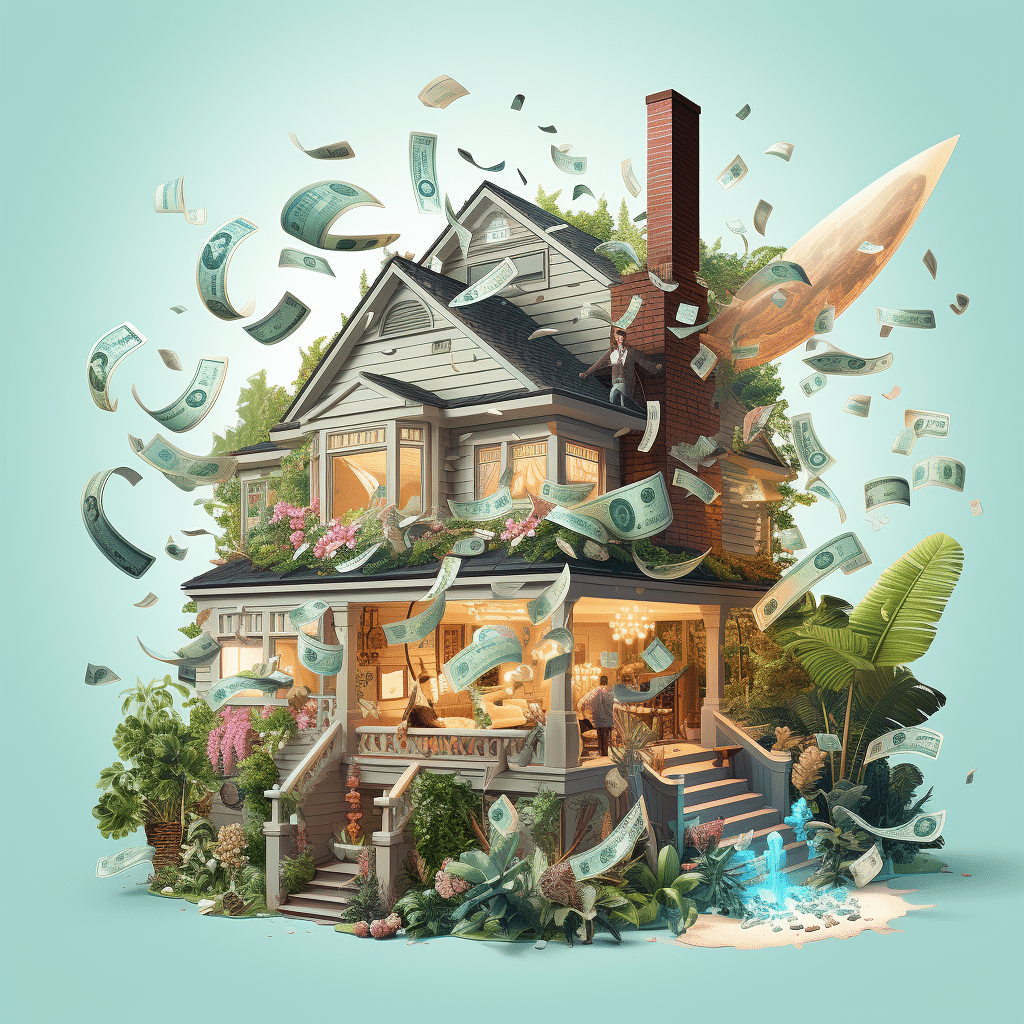 Airbnb's Success Decoded: Navigating Innovative Revenue Pathways
Creative Evaluation of Airbnb's Earning Success
Airbnb has transformed its earning capabilities through a unique approach to hospitality. Its continued profitability underlines the importance of strategic planning and innovation.
Sourcing Financial Lessons for Budding Entrepreneurs
Budding entrepreneurs could glean a wealth of insights from Airbnb's revenue model. Its effectiveness and replicability lie in Airbnb's customer-focused approach and its adaptation to shifting market dynamics.
Beyond the Front Door: The Secret behind Airbnb's Revenue Generation
Airbnb's money-making secret lies in their business model, mastery of online platform business operation, and understanding of their ever-expanding customer base.
To sum up, Airbnb makes money through carefully calculated service charges, innovative business practices, and strategic planning. With its focus on customer experiences and keen understanding of market trends, its future profitability looks promising.
Does owning an Airbnb make money?
Well, the quick answer is yes, owning an Airbnb can indeed make money. Just like any other business, you need a good location, competitive pricing and great service to rake in the dough. But keep in mind, success doesn't knock on the door every day, it takes time and effort!
How much profit does Airbnb take from you?
Hate to break it to ya, but Airbnb isn't providing their platform for free. They snag a slice of your earnings, about 3% of the booking cost, as a host service fee. The rest is all yours!
What fee does Airbnb take from hosts?
Airbnb does charge a host service fee. The typical rate is around 3%. Remember, this fee helps cover the cost of running their platform, which is a nifty little service if you ask me!
How much do Airbnb hosts make on average per month?
So you're probably wondering, "How much can I actually make as an Airbnb host?" Well, the average host makes around $924 per month. Of course, this can fluctuate like a seesaw, depending on your location, the number of properties you have, and what you charge your guests.
Is it worth running an Airbnb?
Asking if running an Airbnb is worth it, is like asking if pizza tastes good – it depends on the toppings! For some, it's a grand way to earn some extra dimes, for others it's a stressful venture. We suggest you weigh the pros and cons, understand the work involved, and then take the plunge.
Is hosting Airbnb worth it?
Ah, you're curious on whether hosting on Airbnb is worth the trouble? To each his own, I'd say! In some cases, it might just be the golden goose. But it's not always peaches and cream, you've got to be prepared for occasional hiccups too!
How much profit does an average Airbnb host make?
When it comes to profits, the average Airbnb host can pull in a pretty penny – on an average around $924 a month. Don't be fooled though, this isn't child's play. You've got to put in the work and manage your property like a boss!
How much does Airbnb charge the owner?
As an owner, you'll cough up around 3% of each booking to Airbnb. Doesn't sound too bad, right? Bear in mind, this fee keeps the platform going so you can keep cashing those checks!
What is a good profit on Airbnb?
There's no one-size-fits-all for good profit on Airbnb, mate! It depends on a heap of things: location, property type, amenities, and competition. But generally speaking, if you're pulling in a bit more dough than your monthly expenses, you're on the right track!
Why are cleaning fees so high on Airbnb?
Cleaning fees on Airbnb can make your eyes pop, can't they? But think about it, after every guest a thorough cleaning is necessary that can often cost a pretty penny. Hosts want to maintain a spick-and-span space for their guests, and unfortunately, that doesn't come cheap!
What is 15% host fee Airbnb?
The 15% host fee on Airbnb usually includes the cost for services rendered by Airbnb to connect hosts with guests. Essentially, it's their slice of the pie for helping you get that booking!
Why are Airbnb taxes so high?
Ugh, those pesky taxes! They may seem sky-high on Airbnb, but they're simply levies and sales taxes imposed by governments on short-term stays. Airbnb collects these on behalf of hosts and pays them directly to the government.
Where do airbnbs make the most money?
Airbnbs can make the most money in popular tourist destinations, cities with high hotel rates, or unique locations. Think places like Miami, New York or even your friendly neighborhood if it has the right charm!
Where is the most profitable place to have an Airbnb?
Location, location, location! The most profitable places to have an Airbnb are where the tourists are flocking, business is buzzing, or the charm is irresistible. It's all about supply and demand, folks!
Is income from Airbnb taxable?
I hate to be the bearer of bad news, but yes – income from Airbnb is indeed taxable. Tax laws vary based on your location, so it's wise to consult with a tax advisor to understand your obligations.
What percentage does Airbnb take for experiences?
Airbnb isn't just about rentals, they've got experiences too! And yes, they take a cut of around 20% for these, so keep that in mind when setting your price!
How do I avoid Airbnb fees?
Ah, keen to dodge those Airbnb fees? The simplest way is to have guests book directly with you, but then you lose the safeguarding and marketing benefits of the Airbnb platform. So, don't be too hasty in trying to avoid those greenbacks flowing out of your pocket!