Today, with the rise and evolution of house flipping shows, real estate has found itself striding into the limelight of prime-time television. Home makeover shows became a hub of can-do spirit and sweaty equity. But before dissecting the concept and impact of the house flipping TV phenomena, let's take a broader look at the industry's metamorphosis.
The Rise and Evolution of House Flipping Shows
For decades, television viewers have been exhilarated by witnessing average people turning hapless houses destined for the wrecking ball into picture-perfect homes. Call it the "Flip This House" phenomena, the thrill of before-and-after reveals, enticing the audience into the realm of house flipping.
Understanding the Concept: 'Flip This House'
Aspiring fixer-uppers tune into shows like "Flip This House" that bring the thrill and nuances of the renovation process to the global audience. Popularity of such real estate shows has fashioned an educational and aspirational platform, diversifying the industry and inviting a broader demographic into the world of real estate investment.
How Real Estate Shows Diversify the Industry
These shows depict ordinary folks as mammoth profit makers, which adds to their allure. However, amidst the "fix And flip" magic visible on the screen, we must also strive to be realistic about the challenges that subtly creep in. These house flipping shows help in understanding the dynamics of the real estate industry by showcasing a variety of concepts, practices, and customs.
Trends and Scope in House Flipping Shows
Over time, the thematic base of house flipping shows has widened; they don't merely encompass a home's architectural transformation. Now, these shows also delve into the psychological and emotional facets of the owners and agents involved in house flipping.
The Impact of Social Media on House Flipping Shows
Social media platforms act like a high-octane fuel for increasing the popularity and reach of these house flipping shows. Personalities like Heather Rae El Moussa, one of the country's most renowned real estate agents, are interacting with viewers via various trending platforms, dissolving the traditional fence between the audience and the ever-evolving realm of real estate television.
The Profit Game in House Flipping Shows
While house flipping shows are known for their glammed-up portrayals of profit potential, they also require a level-headed understanding of the risks involved.
Where Profit Comes From in House Flipping Shows
The core monetary charm of house flipping lies in the maxim of 'purchase low, sell high.' The idea is to buy a neglected property at a bargain price, invest in renovating it, and then sell it at a profitable markup. But it's not always as easy as it reads.
High-Risk Factors in House Flipping Shows
House flipping attributes involve gut instinct, hard labor, and keeping up with the local real estate market trends. Risk factors – like unexpected renovation costs, market fluctuations, and time required to sell the flipped property – significantly affect the projected profit margins.
Successful House Flipping Examples and Their Strategies
Take for example Tarek and Heather Rae El Moussa, a power couple in the realm of real estate. Over the past decade, Tarek has built a wildly successful house flipping business in Southern California. Their shows offer vetted strategies like a smart evaluation of potential properties, sourcing a network of reliable subcontractors, and fostering savvy negotiation skills.
Common Misconceptions about Earning Profits in House Flipping
But all that glitters isn't necessarily gold. House flipping isn't a fast-track ticket to earning vast returns overnight. It requires significant commitment, financial acuity, and the backbone to accept potential losses.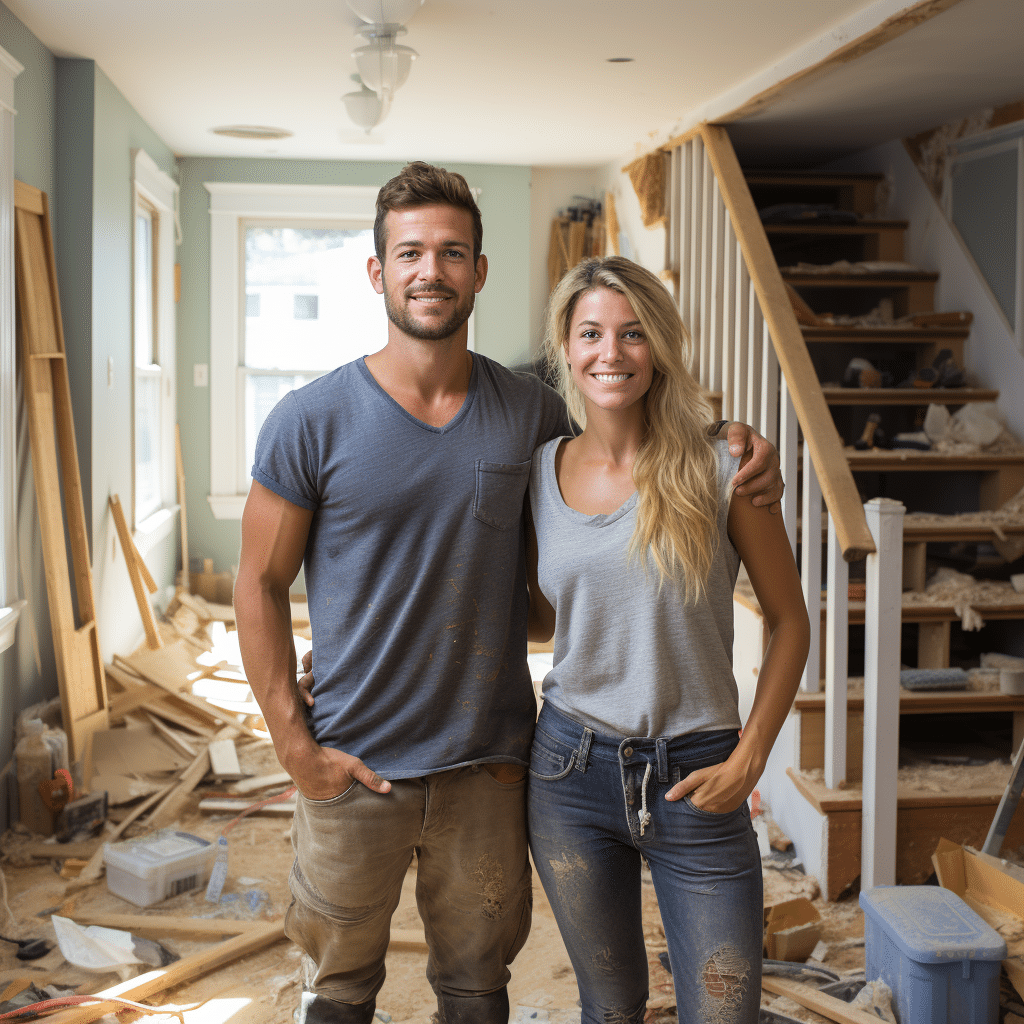 | Show Title | Host(s) | Network | Location | Key Features |
| --- | --- | --- | --- | --- |
| Flip or Flop | Tarek El Moussa, Christina Anstead | HGTV | Southern California | The show follows Tarek and Christina as they flip properties for profit in Southern California. Viewers get a look into how to renovate homes, manage renovation costs, and sell property for a profit. |
| Flipping 101 | Tarek El Moussa | HGTV | Southern California | This series features Tarek teaching novice house flippers the secrets of his successful house flipping business. Tarek shares smart strategies to make the most money on the property. |
| Selling Sunset | Heather Rae El Moussa (Rae Young) | Netflix | Southern California | This reality show revolves around the elite real estate brokerage firm, the Oppenheim Group, where Heather works. The show not only focuses on property sale but provides insight into the lives and relationships of the realtors. |
The Loss Aspect in House Flipping Shows
House flipping shows sometimes paint a glossy picture without fully diving into the challenging realities and potential pitfalls of the business.
When House Flipping Turns into a Loss Venture
Overspending on renovations or misjudging the selling price are among the prevalent reasons why flips could lead to the sour taste of loss. Even experienced flippers could fall prey to such situations. It's a part of the game.
The Risk of Overspending and Overcapitalizing in Flips
Overcapitalization refers to spending more on a flip than what you can recover in subsequent sales. Successful flippers maintain a cautious balance between the property's purchase price, renovation costs, and its potential reselling price.
Reality of Market Fluctuations in House Flipping Business
The house flipping business can be a roller-coaster ride of losses and profits, heavily impacted by market fluctuations and property location. For instance, a sudden plunge in property rates could result in a significant loss for house flippers.
Lessons from Unsuccessful House Flipping Cases
Unsuccessful house flipping ventures are invaluable tutors in disguise. They teach lessons in risk assessment, patience, and fortitude, which are requisites for anyone venturing into the house flipping world.
The True Reality: Beyond What is Shown on TV
Rendering a vivid line between what's visible on TV and what's experienced in reality is crucial. These shows often distill complex renovation projects into hour-long episodes, skimming over the hidden pitfalls and unforeseen hurdles.
The Scripted vs Reality Aspects of House Flipping Shows
Even though house flipping shows strive to maintain a semblance of reality, it's essential to comprehend that many elements get trimmed, edited, and even scripted for enhancing the show's entertainment value.
How Editing Shapes House Flipping Realities on Television
These shows usually pack months of work into a limited time frame. As a result, viewers see glammed-up, compressed versions of the house flipping process, which might induce misconceptions about the reality of this business.
The Role of Hidden Costs in House Flipping
Hidden renovation costs can significantly affect profit margins in a flip. Therefore, securing a reliable private lender mortgage beforehand could help keep your finances in order while you're knee deep in sawdust and paint.
The Human Side of House Flipping Shows
Often, the human side of house flipping – the strain, overwhelm, and jubilation – gets pushed to the background amidst the hustle of renovations. However, this emotional journey forms a significant component of the house flipping saga, enriching the process with lessons beyond bricks and mortar.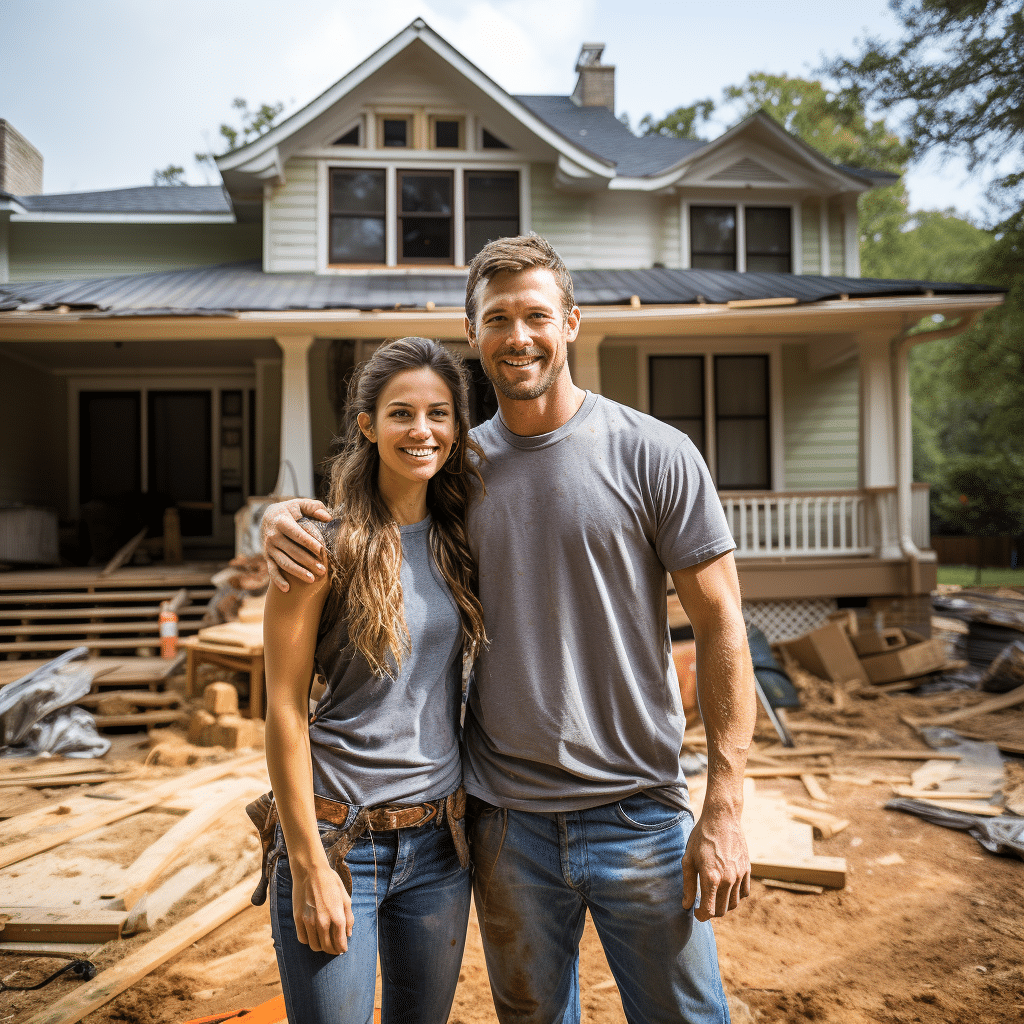 The Influence and Impact of House Flipping Shows on The Real Estate Market
House flipping shows have not only revolutionized the TV landscape but have also significantly impacted the global real estate industry.
How House Flipping Shows have Impacted Market Trends
These shows subtly encourage viewers to foray into real estate investment, creating a ripple effect on both local and national property markets.
The Show's Influence on Home Buyers' Expectations
Reality shows have increasingly influenced the home buyers' perspective, often raising expectations for turn-key, move-in ready homes.
Market Manipulation Accusations and Scandals
However, these shows have also faced backlash and lawsuits for various reasons, mostly tied to allegations of fraud and designs that entail more form over function which inturn lead to increased ethical considerations.
Understanding the Ethical Scope of House Flipping Shows
As viewers, we must critique these shows from an 'ethical binoculars' perspective. We should consider questions like whether such shows simulate unrealistic expectations or manipulate market trends. Such vigilance helps in comprehending the broader picture.
Future Perspective and Projections for House Flipping Shows
Considering the rising popularity and influence, there is little doubt that the future will give way to more complex, innovative, and exciting trends in house flipping shows.
Sustainability and the Future of House Flipping
Promoting sustainable and eco-friendly practices in house flipping could be the futuristic mantra that sets apart successful ventures from the rest.
The Evolving Real Estate Entertainment Landscape
With the increase in real estate platforms and tech-savvy tools, the future of real estate shows is set to become more interactive and customizable, reflecting the changing pace and preferences of its audience.
Emerging House Flipping Shows and Their Potential Impact
The next generation of house flipping shows might also delve into the realms of virtual reality and remote renovations, capitalizing on trends and technologies to reimagine the world of real estate entertainment.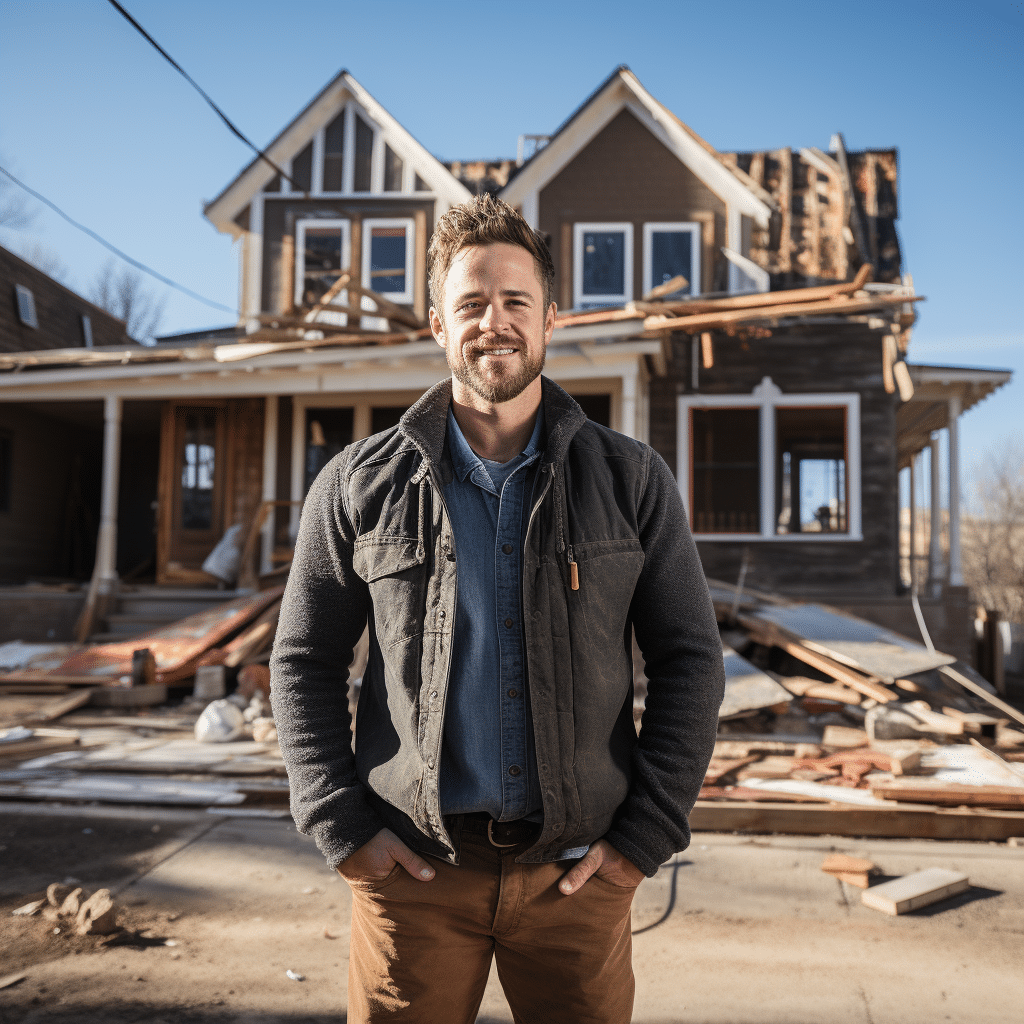 Wrapping up House Flipping: Profit vs Loss Stakes
Though house flipping shows offer valuable insights and inspiration, they should not be the sole guiding light for successful real estate investments.
Delving into the Balance of Profit and Losses
Riding the wave of house flipping should not merely revolve around profits. As with any venture, understanding and accepting potential losses is equally crucial.
The Crucial Takeaways from House Flipping Shows
Shows like "Flip or Flop" offer valuable insights into evaluation strategies, renovation costs, and project timelines. Consider every show as a beginner's guide but not a hard-and-fast-playbook for your real estate ventures.
Stepping Forward in the World of House Flipping
Finally, stepping into the world of house flipping requires grit and persistence, stable financial support, and the courage to anticipate and accept potential losses. It's time to get our hands dirty, learn from the best, and carve out a niche in the fascinating world of house flipping with eyes wide open to both its charming promises and challenging realities. Propped up by our favorite shows, yet tempered by the hard realities of the fix and flip world, let's venture forward.
What shows that flip houses?
Oh boy, you are in for a treat! Shows that flip houses include "Flip or Flop", "Fixer Upper", "Rehab Addict" and "Flipping Vegas". These shows can really teach you a thing or two about flipping houses, no kidding!
What home improvement shows are on HGTV?
Now let's dish about HGTV – home to all things home improvement. You got "Property Brothers", "Love It or List It", "Fixer Upper", "House Hunters Renovation", and the list goes on. Seriously, grab some popcorn and dive right into the HGTV world!
Who are the couples on HGTV house flipping?
The who's who of HGTV house flipping? Some of the couples you might recognize are Chip and Joanna Gaines of "Fixer Upper", Tarek El Moussa and Christina Haack, previously of "Flip or Flop", and J.D. Scott and Annalee Belle. Just to name a few.
What channel is flipping houses on?
Flipping houses are mainly aired on HGTV and DIY Network. It's mainly the same game, albeit with different players and rules!
What are red flags for house flipping?
Red flags for house flipping, eh? Shoddy workmanship, little to no permits, cheap materials, and a too good to be true price are the major ones. Keep your eyes peeled while house hunting!
Is flipping houses still good?
Despite some ups and downs, flipping houses can still be a good investment. Just remember, fortune favors the bold!
Do any HGTV shows pay for renovations?
Now, regarding HGTV shows paying for renovations, the short answer is yes, but there's a catch! Whilst HGTV shows like "Fixer Upper" cover the cost of one renovation, homeowners are expected to foot the bill for the rest.
What is the most realistic home renovation show?
"Rehab Addict" with Nicole Curtis is touted as one of the most realistic home renovation shows. She tackles historic homes and tries to keep their original charm intact, giving you the nitty-gritty on the renovation process.
What is the new Home Improvement TV show?
The new "Home Improvement" TV show? Well, you must be talking about "Assembly Required". Tim Allen and Richard Karn are back together, but this isn't Tool Time folks!
Which house flipping couple got divorced?
Now let's spill the tea on HGTV divorces. Tarek El Moussa and Christina Haack from "Flip or Flop" got divorced but they still flip houses together for the show.
Which HGTV couple got divorced?
Chip and Joanna Gaines are still going strong, thank goodness! However, it was Tarek El Moussa and Christina Haack of "Flip or Flop" who got divorced.
What is the HGTV couple scandal?
The HGTV couple scandal? If you're thinking about the formal "Flip or Flop" couple, Tarek and Christina went through a highly publicized divorce but thankfully, they've both moved on.
Did HGTV cancel flipping El Moussas?
Flipping El Moussas wasn't cancelled by HGTV. It's called "Flip or Flop", and the show continued after their divorce with both Tarek and Christina co-hosting.
Why was flip this house Cancelled?
The A&E show "Flip This House" was cancelled due to some disputed claims of the show's accuracy. No big hullabaloo, these things happen, you know?
Who is the married couple that flips houses?
The well-known married couple that flips houses is Chip and Joanna Gaines from "Fixer Upper". They're quite the dynamic duo!
How do you tell if a house is being flipped?
Wondering if a house is being flipped? Look for fresh renovations, especially in older homes, as well as homes being sold soon after they were bought.
Are house flipping shows real?
Well, as they say, all that glitters is not gold! House flipping shows not entirely real. They often simplify the process and sometimes, staging is involved for television.
How do you showcase a house on house flip?
Interested in showcasing your house on "House Flip"? Simply contact the producers, provide details about your house and who knows, it might pique their interest!
What is the TV show about flipping houses in Las Vegas?
"Flipping Vegas" is the rock-em sock-em docu-soap about flipping houses in Sin City. Scott Yancey and his interior designer wife, Amie, navigate the wild Las Vegas real estate market flipping homes. It's a high-stakes hustle, y'all!