I. Unveiling the Truth: Building a Tiny House
Oh boy! Beware the tiny home revolution! No, we're not talking about those little Barbie Dream Houses your daughter loves. We're talking real, full-blown homesteads compacted into bite-sized frameworks. Getting curious, eh? Let's dive deeper.
Demand for small living spaces is skyrocketing. From empty-nesters to travel fanatics, folks are flocking towards this lifestyle shift like bees to a honeycomb. So, why exactly is everyone hopping on this tiny home ideas bandwagon? Well, if you're mesmerized by the minimalism trend and looking for a dollop of freedom and financial thriftiness, then building a tiny house may just be the ticket for you!
Now, don't get your socks in a twist! Yes, building a tiny house is more than just screwing a few nuts and bolts here and there. But it's not rocket science either. It requires a bit of planning, some elbow grease, and, of course, a sprinkle of love and patience!
II. 'Building a Tiny House, How to Build a Tiny House': The 10-step approach
Want a piece of this tiny living pie? Huddle up and let's walk through the roadmap of building a tiny house.
Begin by gauging your needs. Start sketching your dream house (No, not the mansion!).
Second, fire up that laptop and scavenge the internet for floor plans for tiny homes. Trust me, you'll find a heap of them.
Then, run the numbers. Keep track of the pennies because they do matter!
Once you're set, get your hands on the building materials. Keep it sustainable and budget-friendly.
Don't forget the place you'll set your roots – buy or rent land or try building 'tiny house in backyard'.
Now, roll up your sleeves and begin the construction. Invite friends over and turn it into a fun weekend project!
As the structure comes to life, focus on the interior. Remember, less is more!
Put up systems for electricity, plumbing, and heating.
Install necessary appliances and furnishings, and voila, you're almost there!
Top it off with your personal touch and make the space yours! Woohoo! You've just climbed the tiny house mountain!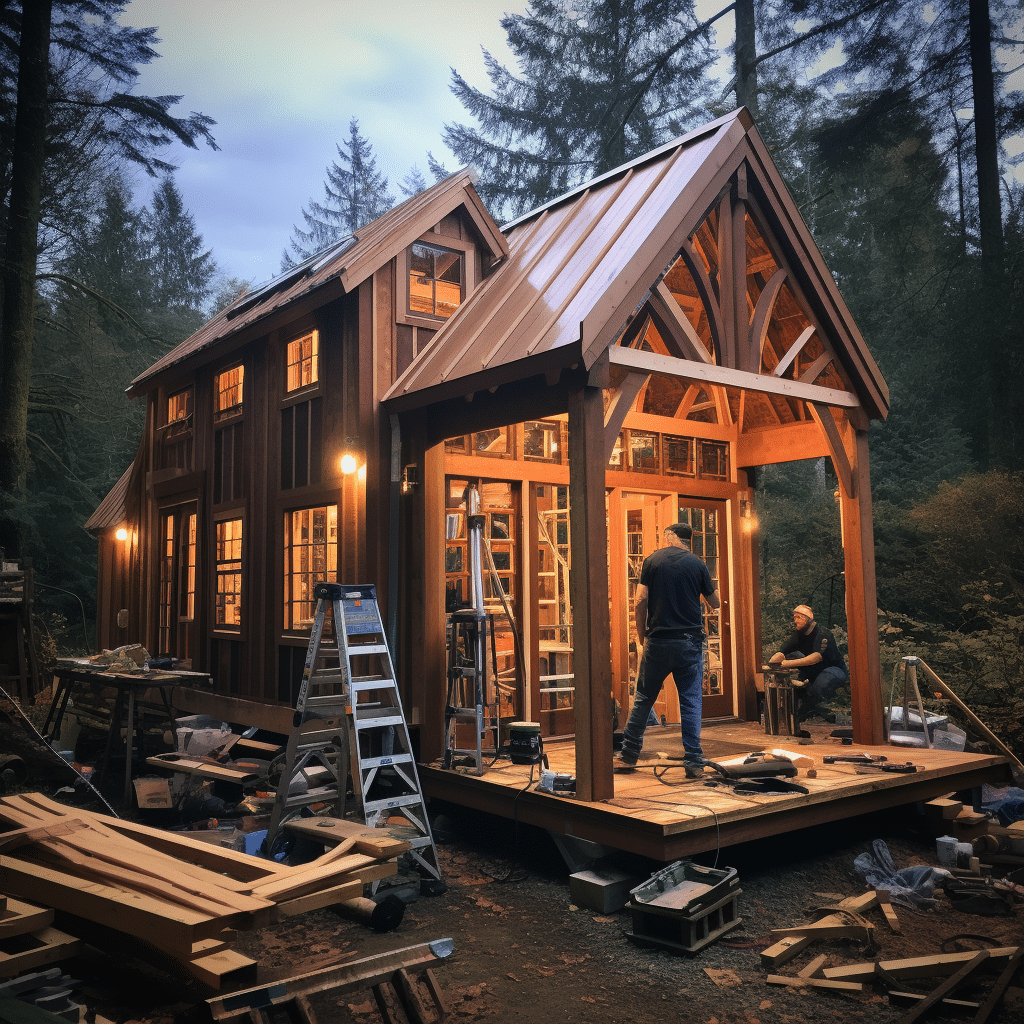 III. Is it Cheaper to Build a Tiny House?
Wondering about the cost? If you're hearing whispers about larger-than-life price tags associated with building a tiny house, allow me to burst the bubble. This is where understanding the difference between cost and value ripens. The average cost of a tiny house is reasonably pinned between $30,000 and $60,000, with outliers ranging from as low as $8,000 to as high as $150,000, based on your preferred spices. Phew! Now that's some savings compared to those extravagant cottage houses, huh?
Furthermore, believe it or not, building a tiny house can clock in some crazy savings compared to buying a prefabricated one. Now, you might think, "But it seems like such a hassle!". Well, think again!
IV. The Learning Curve: Can a Beginner Build a Tiny House?
If you think building a tiny house is restricted to the Bob the Builders of the world, you're in for a surprise! Be you a construction wizard or newbie, your path to building a tiny house is wide open. Yes, it does require a certain level of craftsmanship, but it's nothing a bit of grit and a Can-Do spirit can't conquer! Your first screw might look a bit wonky, but hang in there, champ! It's all part of the learning curve.
V. The Challenge: Is it Hard to Build Your Own Tiny House?
Building a tiny house isn't just about plunking down a micro abode on a patch of land. It requires planning, some experience, and I'd bet a fitness tracker for the sweat you'll break! It's a challenge, no doubt, but one that's worth every drop of sweat. Just remember, you're not just building a home, you're fostering a lifestyle change.
VI. The Great Opportunity: Can Anyone Build Their Own Tiny House?
I say, with fervor and a whirlwind of confidence – Absolutely, Positively, YES! Building your own tiny house may seem daunting, but it brims with the opportunity to learn, grow, and save!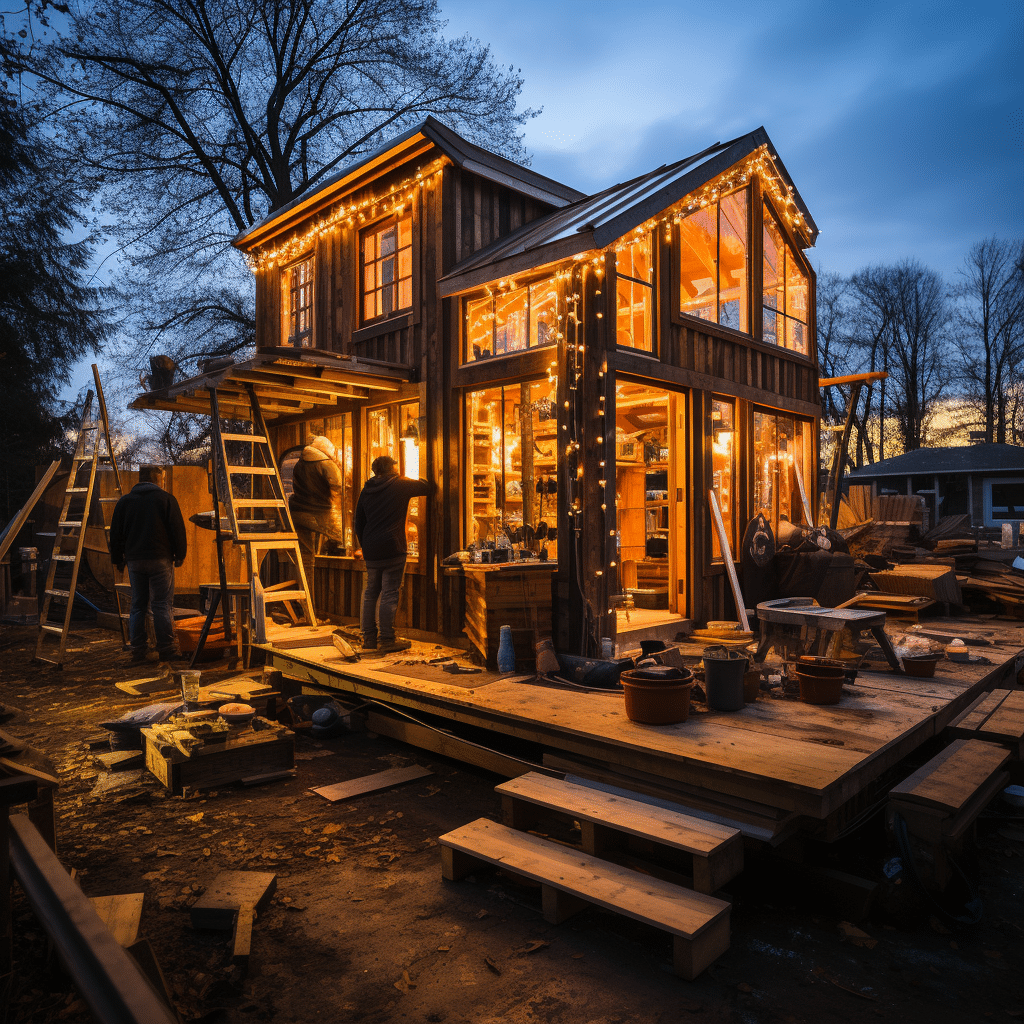 VII. 'Living Big in a Tiny House': Embracing the Simple Living
Now, what's all the fondue about living big in a tiny house? It's the whisper of freedom, the relief of unburdened financial chains, the joys of a minimalist lifestyle, and the chance to cut your carbon footprint down a notch. So why not cast aside your apprehensions and embrace this humble and wholesome way of life?
VIII. Inner Potential: Building 'Tiny House in Backyard'
Hang on! You've got gold right under your nose. Why deliberate over renting or buying land when you can just dart to your backyard? Building a tiny house in backyard offers an ace opportunity to utilize existing land, save bucks, and stay warm within the cocoon of familiarity!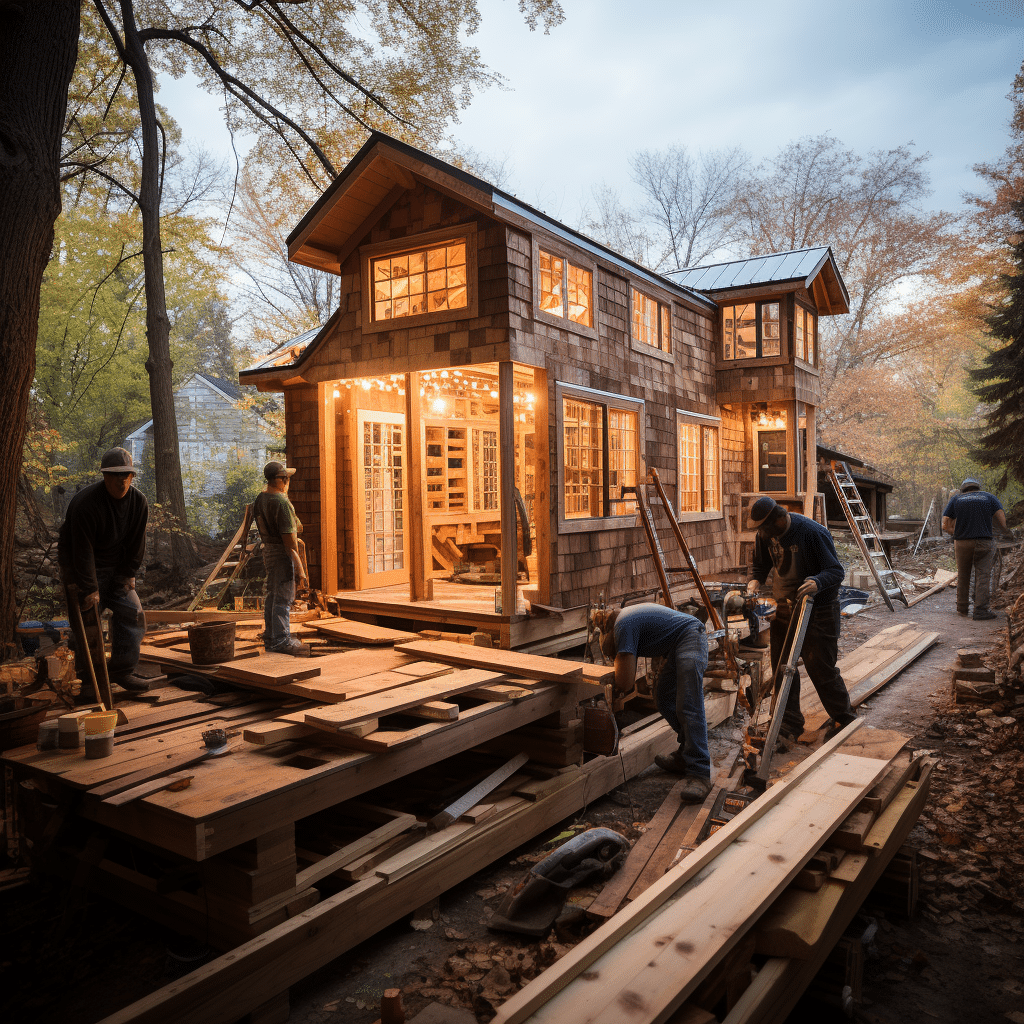 IX. Ranch Homes: Single-story Tiny House Option
If the thought of climbing tiny stairs to a more miniature loft bed isn't your cuppa tea, have a gander at Ranch Homes. These house models are single-story structures with attached garages that are as easy to build as they are on the wallet!
X. Going Tiny: A Journey, Not a Destination
Building a tiny house isn't a fleeting endeavor. It's a journey lined with challenges, learning curves, and breakthroughs. A twisty road that leads to the beacon of a simple, unhurried, and economically smart life. So, my friend, don't be timid, for the road to building a tiny house ends in a pot of gold. And PS, don't forget to celebrate your success with the best butt workout ever. Because building a tiny house is all about the journey, the savings, and yes, one gorgeous booty!